It's hard to believe that we have reached a full year with the COVID-19 pandemic. We have faced many challenges and have had to change, adapt – and in some cases, innovate – very quickly to survive. Even as life returns to some state of normalcy, it is clear that some of the things that have changed won't change back.
Some of the areas that have changed at my institution – and you may well be seeing this at yours – that have changed permanently are print communications and in-person experiences that have since gone digital. The online and virtual versions of these tactics that we shifted to in 2020 have proven to be more efficient, effective, and affordable ways to reach prospective students.
These are the marketing and operational practices that have changed at my college that will never be the same again.
1. Printed Marketing Materials Have Moved to the Website
One aspect that has dramatically changed is a shift away from relying on print materials to reach prospective students. The switch to remote working, learning, and interacting and limits on in-person events drove this shift. Admissions counselors were unable to visit high schools and in-person college fairs where they usually distribute print materials to prospective students and guidance counselors. Compounding the need for that shift was a desire to reduce costs during uncertain financial times; cutting the costs of printing and postage was an easy choice.
To bridge that communication gap, we created a dedicated website for prospective students that reimagined an online hub for all of the information and interactions that they would usually have in-person and in print.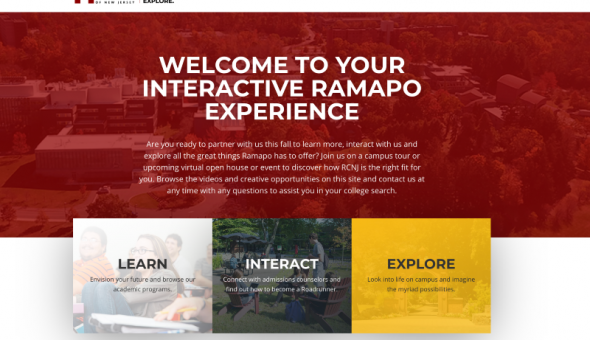 There's a greater benefit here than mere cost savings and logistics: In many ways, a website is a far better recruitment tool than a brochure since it can be linked to from social media and emails, can boost your visibility in online search, can help us learn about our audience's needs and preferences, and can reach many more people than a printed brochure with limited distribution. And, yes, it has the added benefit of being much more cost effective than printing thousands of copies of a printed piece, which has a limited shelf life and can't be updated.