Just prior to the Labor Day Weekend, the National Association for College Admission Counseling (NACAC) gave its 15,000 members an issue to truly labor over in the lead-up to its national conference in Louisville, Ky., later this month. At issue is the organization's proposal to withdrawal several rules from its Code of Ethics and Professional Practices (CEPP), formerly known in college circles as the Statement of Principles of Good Practices, or SPGP.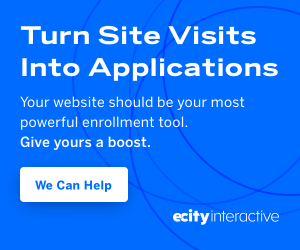 An Inside Higher Ed article by editor and co-founder Scott Jaschik, published on Sept. 3, points to pressure from the DOJ as motivation for the proposed changes. According to the article, the organization's leadership was prompted to make the recommendations in response to an investigation launched nearly two years ago by the U.S. Department of Justice (DOJ) for possible violations of antitrust laws.
At the heart of the investigation are provisions in NACAC's newest and widely supported ethics statement, adopted in September 2017. Despite its support among members of the nonprofit organization, Jaschik reported in January 2018 that the DOJ viewed the provisions as "a potential agreement 'to restrain trade among colleges and universities in the recruitment of students.'" Jaschik has been following the case for Inside Higher Ed since news broke that the DOJ's Antitrust Division had launched an inquiry in November 2017. Although the DOJ has remained characteristically tight-lipped about the investigation, Jaschik reported in his Sept. 3 article that: "The government appears to be asserting that the targeted rules—which prohibit colleges from offering money and other incentives to students at various points in the admissions process, and discourages colleges' attempts to woo students who have committed to attend other institutions—hurts students by limiting their choices."
According to the document, the department views these provisions as restraining competition among colleges—therefore, hindering students from lowering their college costs.
As a result, NACAC seeks to remove four specific sections from its ethics code that the DOJ views as problematic. NACAC's 2019 Assembly Meeting Background document, cited in Jaschik's reporting, lists the measures as follows:
Section IIA.3.a.vi: Banning colleges from offering incentives, such as special housing or enhanced financial aid packages, exclusive to students applying for or admitted under early decision plans.
Section IIB Introduction: Discouraging colleges from recruiting students once they have committed to another school.
Section IIB.5: Barring colleges from knowingly recruiting or offering enrollment incentives to students who are already enrolled, registered, declared or deposited with another institution.This is the rule that sets May 1 as the point at which decisions become final and should be respected by competing schools.
Section IID.5: Prohibiting colleges from soliciting transfer applications from a previous year's applicants or prospect pool unless the student initiates the inquiry.
According to the document, the department views these provisions as restraining competition among colleges—therefore, hindering students from lowering their college costs. However, the proposed changes should not be viewed as an admission of guilt. "While NACAC is not saying that it believes the provisions were wrong, it is saying that failure to approve the changes at the association's annual meeting this month in Louisville, Ky., could harm the organization," Jaschik said.
In its letter announcing the proposed changes, the organization told members that the proposed changes "are intended to advance a good-faith compromise with the department and to mitigate the potential impact of other actions the department might take," which would likely include litigation.
"Failure to make these changes—and prolonging the DOJ investigation—would have serious negative consequences for NACAC's finances and ability to operate, including the possibility of extremely costly and time-consuming litigation and, potentially, even more burdensome requirements mandated by federal authorities."
Despite rarely disagreeing with recommendations from the national organization, members' reactions to the proposed changes have been swift. "Some fear that without the bans by NACAC, many colleges (low on prestige) would compete in ways that they can't now. Over time, more colleges could join them," said Jaschik. "While NACAC doesn't have an army to enforce rules, it does have the power of its reputation."
Pointing to a series of predictions on Twitter, Jaschik said, John Boeckenstedt, vice provost of enrollment management at Oregon State University, contends that the changes will "almost certainly" shake things up in the admissions world. "Enrollment people won't have any excuse to deflect aggressive business tactics that are suggested by trustees or other senior administrators, even if we find them distasteful."
Nevertheless, Boeckenstedt said the move could also "result in better prices for students who are willing to ride the wave of competition" and "might be really good news for colleges down the food chain who are willing to be a low-price, high-volume dealer."
In his blog post on the topic, Boeckenstedt provides additional reasons to be optimistic, citing deregulation of the telecommunications industry as an encouraging sign of the outcome the changes could ultimately have for consumers. However, not all NACAC members agree—and even Boeckenstedt predicts some pitfalls:
College deposits could soar as institutions seek to secure their enrollment by increasing the cost to students for walking away from a commitment they've already made. Moreover, it could result in colleges requiring a full year's tuition for early decision admits.
A vote on the proposed changes is expected to take place on Sept. 28 at NACAC's Assembly Meeting, held during its national conference.