It was only a few years ago that Google+ gallantly rode into the social media conversation, leaving higher education institutions scrambling to adopt the platform. Google+ brought the possibility of reaching prospective and current students like never before. However, after years of trying with no real traction, the Silicon Valley social media entity has finally closed shop.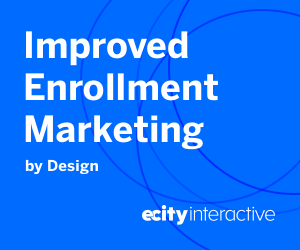 On its coattails was Snapchat. Throughout 2018, higher education institutions began rolling the dice on the ghost-faced-content-disappearing platform that speaks largely to the highly-coveted sub-18-year-old demographic. But has it brought with it the spoils of social media riches we've been waiting for? The results have been varied.
Nikki Sunstrom, Director of Social Media at the University of Michigan, recently stated in her presentation "Saving Social Media in Higher Education" at CUPRAP 2019 that the University of Michigan, one of the first early adopters of the platform, was closing its Snapchat account because it doesn't provide the necessary analytics and backend information.
For colleges and universities with dedicated social media departments, these decisions can be easy to make. For those institutions that have one person managing the social media responsibilities for the whole school, doing the research, building an audience, and ultimately, closing a channel, it can be a burden and a waste of time, money, and resources. So how do you know when to jump on or off the social media bandwagon?
The Social Media Marathon
It was only in 2016 that Kellen Manning from MIT shared his success story about having student-takeovers on Snapchat at a CUPRAP conference. It wasn't long before small institutions were relying on their students to produce the rich user-generated content required to interest and engage a younger audience. The reason? There's simply not enough time in departments without a dedicated social media team.
Consider what you're getting in return on these platforms. You may not have enough content to regularly share updates, but if you've built a dedicated audience, you can watch their stories, read comments, and engage in social listening to help make key decisions at your institution.
Social media professionals at small institutions tend to wear multiple hats. In my case, at Holy Family University, it includes daily content writing, planning and editing our alumni magazine, scouring campus with a camera to make sure Instagram remains fresh, and monitoring our everyday social media platforms, including Facebook, Twitter, Instagram, and LinkedIn. Add in committee meetings, event planning, and consultations with other departments looking to use Marketing and Communications' services, and you can see where the day goes.
How do you handle being asked to explore opening a new social media channel when you're already stretched thin?
Investing in Social Media
It's important to audit the situation. How will this content differ from other platforms? Will prospective students care what we put out there? And the biggest bugaboo, who will run this platform every day with the vim and vigor it requires?
In the interest of saving time, I was lucky to have an intern put together a proposal looking at what similar universities were doing with their Snapchat efforts. With this information, the decision was made to move forward. After nearly a year into the process, the success hasn't jumped off the page.
Students were certainly eager in the beginning to contribute to an official university social media platform, but the novelty soon wore off. So, now what? The channel can sit for months at a time with no content, but it's been deemed a necessity to reach a highly-coveted audience.
Is It Worth the Investment?
I've always thought of social media as a game of Battleship. There's going to be way more misses than hits, but once you find something that works, you're well on your way to success. There are always going to be more Vine and Google+ type platforms that are not worth pursuing, and may ultimately fold, compared to the much more lucrative Facebooks and Instagrams of the world: platforms that require the necessary resources and investment.
The answer on whether to invest comes with time. We know it's a waste of resources for small social media departments to jump in feet first on the latest trend without letting the platform have its due diligence in the digital world. While Google+ had the clout and backing of a digital giant, it struggled to make a splash with its audience.
Small colleges and universities don't necessarily need to be early adopters. Don't be afraid to let larger institutions do some of the dirty work, and then don't be afraid to jump on the bandwagon after a new platform has really taken off.
Another answer comes from the top down. Having buy-in on the social media decisions of the college from the director or vice president level is imperative to how the social media hierarchy is going to play out in the future.
Small departments are already overloaded with requests coming from every which way. Adding the research and community building required for a new social media channel is the last thing anyone needs to worry about. It's important to have these discussions with your supervisor so that these decisions aren't made by individuals outside the Marketing and Communications circle that might not have the appropriate background on the subject.
Finally, consider what you're getting in return on these platforms. You may not have enough content to regularly share updates, but if you've built a dedicated audience, you can watch their stories, read comments, and engage in social listening to help make key decisions at your institution. The feedback you receive from your audience might be more important than the lack of available daily content.
However, if you're really receiving nothing in return and your audience has flown the coop, then it's time to permanently log out.