It's 2019. We're living in a world full of data. Almost every day we're providing our email address to sign up for another service, or telling a social media platform our preferences in movies, music, and food gleaned simply from what we click on. With podcasting on the rise in higher education, it's fair to assume that these podcasters will begin to have access to similar data — at least something helpful to measure whether the podcast is "working" or not for the institution, right?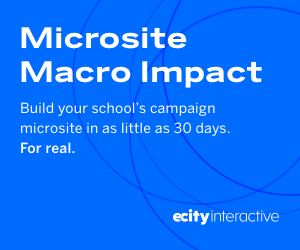 Unfortunately, we're not quite there yet. Podcast data is scarce at best, and it's inconsistent across reporting platforms. That means podcasters need to start getting creative with the data that is provided and start thinking outside the box in order to prove a positive ROI on this new medium.
What Makes Podcast Data Hard to Measure
Before we look at the data that's provided to podcasters, let's take a look at the path of a podcast listener.