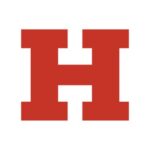 Website UofHartford University of Hartford
Job Description
Assumes responsibility for executing and managing the social media strategy for the main University channels while maintaining a multi-channel social media calendar. Partners effectively on social media and digital marketing consultation and implementation to various departments across campus in an effort to cultivate a strong following, engagement, and promotion of the University brand to various audiences through social media. Performs all duties in full support of the University's mission understanding that the positive and effective execution of these duties are instrumental to the education of the University's students.
Essential Job Duties
Job Duties
This job description of the job is for identification and administrative purposes only. It is not intended to be a complete statement of all duties, which may be assigned by the supervisor according to varying needs.lt;/divgt;
Description of Key Responsibility: Plans, creates, implements and evaluates the marketing strategy for the Universitys main social media accounts.nbsp; Identifies short- and long-range marketing priorities and target social media goals in an effort to elevate the Universitys online presence and following.nbsp; Organizes and creates campaigns to effectively meet recruitment and retention goals. Generates, edits, publishes, and shares engaging social content daily, and communicates with followers in a timely manner. Assists the Senior Director of Recruitment Marketing on paid digital and social campaigns as it pertains to recruitment strategies for target audiences.nbsp;
Essential Duty?: Yes
Percentage Of Time: 30%
Description of Key Responsibility: Establishes, cultivates, and maintains effective working relationship with internal and external constituents in an effort to effectively collaborate with offices and departments at the University to develop creative content that resonates with target audiences.nbsp; Manages and leads student social media team, providing mentorship and experiential education to students interested in the communications industry. *
Essential Duty?:Yes
Percentage Of Time: 20%
Description of Key Responsibility: Actively assists the Senior Director of Recruitment Marketing, and Recruitment Marketing Team to plan, promote, and support recruitment events through paid social and digital campaigns to enhance the University and support recruitment initiatives and meet enrollment goals. Evaluates marketing campaigns and identifies opportunities to reach a wider audience and increase engagement.nbsp;
Essential Duty?: Yes
Percentage Of Time: 15%
Description of Key Responsibility: Analyzes industry research and best practices on trends and audience preferences to increase engagement with the University and performance with target audiences.nbsp; Recommends opportunities to extend the Universitys social media presence and reach to increase recruitment, enrollment and retention.
Essential Duty?: No
Percentage Of Time: 15%
Description of Key Responsibility: Manages social engagement and scheduling platform, Sprout, providing regular reports to key stakeholders on campus of engagement metrics, social listening findings, and monitoring pertaining to specific situations and audiences. Assists OMC leadership in social listening through Campus Sonar.
Essential Duty?: No
Percentage Of Time: 10%
Description of Key Responsibility: Assists the Web Analyst in monitoring and improving search engine optimization (SEO) and web traffic metrics regarding paid and organic social media campaigns.nbsp; Identifies new and/or upcoming trends in an effort to keep the Universitys campaigns engaging, interactive, and current.nbsp; Adheres to all industry and University guidelines regarding branding, initiatives and best practices.
Essential Duty?: No
Percentage Of Time: 10%
Description of Key Responsibility: Performs other related duties as assigned.
Essential Duty?: No
Percentage Of Time:
Formal Education:
Bachelors Degree required.
Work Experience:
Normal office situation. Requires travel, excluding overnight stays.
Impact of Actions:
Makes recommendations or decisions which usually affect the assigned department, but may at times affect operations, services, individuals, or activities of others outside of the assigned department.
Complexity:
Analytic: Work is non-standardized and widely varied requiring the interpretation and application of a substantial variety of procedures, policies, and/or precedents used in combination. Frequently, the application of multiple, technical activities is employed; therefore, analytical ability and inductive thinking are required. Problem solving involves identification and analysis of diverse issues.
Decision Making:
Analytic: Supervisor is available to establish broad objectives relative to basic position duties or departmental responsibilities. Independent judgment is required to study previously established, often partially relevant guidelines; plan for various interrelated activities; and coordinate such activities within a work unit or while completing a project.
Internal Communication:
Requires regular contacts to discuss issues of moderate importance and to respond to inquiries. Occasionally requires contact with officials at higher levels on matters requiring cooperation, explanation and persuasion.
External Communication:
Requires regular contacts with outside agencies and the general public, supplying or gathering factual information.
Customer Relations
Contact with customers involves more complex servicing over the telephone, in writing or in person to resolve complaints, make adjustments or correct mistakes about a selected service, product or capability.
Managerial Skills
Has responsibility or authority which is limited to the direction of temporary workers or student workers.
Knowledge and Skills
Professional Skills: Requires knowledge of theories and practices of a professional field. This level of skill is typically reserved for an individual with a four-year degree, or a high-level vocational skill demonstrated by a number of years of on-the-position experience (i.e., management). Writes reports using technical data requiring considerable interpretation, developing new methods and procedures. Frequently applies knowledge to practical issues and problems.
Special Skills
The ability to work effectively with diverse groups.
For full application instructions and position description, visit: https://hartford.peopleadmin.com/postings/4691
jeid-574fb46ec639814c8a8ee31753c215f2 
The University is an Equal Employment Opportunity and Affirmative Action employer, Male/Female/Disabled/Veteran (EEO/AA/M/F/D/V). Women and minorities are encouraged to apply.
The University of Hartford will recruit, hire, train and promote the most qualified persons in all job classifications without regard to race, color, sex, age, religion, national and ethnic origin, disability, marital status, sexual orientation, gender identity or expression, veteran status, genetic information or any other protected class under applicable law.