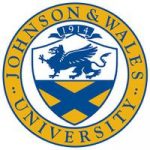 Website johnsonandwales Johnson & Wales University
Summary
Assists with the development and execution of marketing campaigns to support the university's fundraising and alumni relations efforts and broaden JWU's brand awareness in key markets
Essential Job Functions:
Prepares and writes content for multiple platforms, including direct mail, email, social media, and print marketing
Creates and provides content for social media accounts targeted at JWU alumni, parents, and donors
Writes speaking points and scripts for University leaders to support marketing, alumni, and development events
Manages content calendars and trafficking for multiple marketing campaigns
Gathers and provides data reports to senior leadership to analyze campaign success and direction
Collaborates with internal teams, as well as other university departments, to develop, maintain, and evolve campaigns
Performs other duties as assigned
Required Qualifications:
Minimum of a bachelor's degree
Experience working in marketing, fundraising, advancement within higher education or in other related work
Experience coordinating and assessing media vendor partnerships and opportunities
Preferred Qualifications:
Bachelor's degree or greater communications, marketing, business or a related field of study
Please Note: Qualified candidates must live or relocate within a 100 mile radius of the Providence Campus location upon hire.
Embracing diversity for a richly inclusive community is a Guiding Principle at JWU. Our students, faculty and staff have varied backgrounds, experiences and perspectives that unite us as one community and contribute to our success. We are committed to enhancing the diversity of our workforce teams and we encourage individuals from underrepresented groups to apply.
Johnson & Wales University is an equal opportunity employer. All qualified applicants will receive consideration for employment without regard to race, color, religion, sex, age, sexual orientation, gender identity or expression, genetic information, national origin, disability status, protected veteran status or any other basis prohibited by law.