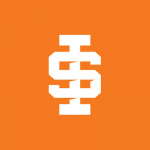 Website idahostateu Idaho State University
Director of Marketing and Communications, College of Business (1321)
Pocatello – Main
Company Description
Idaho State University, established in 1901, is a Carnegie-classified doctoral research and teaching institution, with a culture built on trust, compassion, stability, and hope. ISU serves over 12,000 students in Pocatello, Meridian, Twin Falls, and Idaho Falls. Students and faculty at ISU are leading the way in cutting-edge research and innovative solutions. We are proud to offer exceptional academics nestled in the grand, natural beauty of the West. We invite you to apply to be a part of our University community!
Job Description
The College of Business Director of Marketing and Communications is a member of the College leadership team and is responsible for the internal and external identity of the College. This identity is crafted through the communications the College has with its internal and external constituents as well as with the broader community.
The Director of Marketing is responsible for working with the College leadership team in developing and executing a comprehensive marketing and communications plan for the College. This plan must fit within, and leverage, Idaho State University's campus-wide comprehensive marketing and communications plan and branding guidelines while maintaining and promoting the College's unique values.
Specific Tasks:
Develop and maintain the College's strategic communication plan through a variety of digital and traditional methods working closely with the College recruiters to develop a comprehensive communication plan that involves continual and regular collaboration
Website management and development
Writing press releases and collaborating with the University's Marketing and Communications team to distribute the stories
Responsible for the College-level social media platforms and developing strategies to best position the College on those platforms
Oversee photography of College events
Design or supervise the design of College promotional materials for recruitment, events, and more, including the bi-annual College bulletin, the digital rotators, and promotional giveaways
Collaborate with other staff to select promotional materials and giveaways, design and order those materials, and maintain the inventory
Assist the Alumni Office and Development Director with annual giving campaigns and donor recognition pieces
Take a leadership role in planning and coordinating some College events and collaborate with other staff to assist with their events as needed
Ensure that the College is following University brand standards and serve as a liaison between the College and the central marketing office
Collaborate with units across campus in the development of College marketing materials, including ISU MarCom, Admissions, and other units as appropriate
Other duties as assigned
Minimum Qualifications
Bachelor's degree in relevant field from a regionally accredited university
Experience overseeing projects requiring strong writing, editing, fact-checking, and proofreading skills
Experience designing content with Adobe Cloud or related software
Preferred Qualifications
Master's degree in a relevant field from a regionally accredited university
Experience managing social media in a professional setting
Video recording and editing skills
Experience in event planning
Experience in web design or the use of web content management systems
Additional Information
You must submit your CV/resume, cover letter, and list of three (3) professional references, including current contact information. This position will remain open until it is filled; however, priority consideration will be given to applications received prior to October 16, 2022. Salary will be between $45,000 and $55,000 per year, commensurate with education and experience. Benefits include comprehensive health, dental, and vision; life insurance; disability plan; employee assistance program (EAP); excellent retirement options and company contribution; and generous paid time off/sick leave accrual. All offers of employment are conditional pending the successful completion of a background investigation, provided by HireRight.
Posting Number: req1733
Type: Working 12 months per year
Position: Non-classified Staff
Division: Idaho State University
To apply, visit https://isu.csod.com/ux/ats/careersite/5/home/requisition/1733?c=isu
jeid-09c0d2d6cadeb04089f5e34d09039729