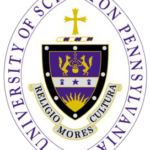 Position Information
Position Title
Director of Enrollment Marketing Non-Discrimination Statement
The University of Scranton embraces diversity and inclusion through its mission, Jesuit identity, strategic plans, community outreach programs, and numerous diversity programs. The University of Scranton is an Equal Opportunity employer and actively solicits applications from historically underrepresented candidates. Please see our full non-discrimination statement below.
The University is committed to providing an educational, residential, and working environment that is free from harassment and discrimination. Members of the University community, applicants for employment or admissions, guests and visitors have the right to be free from harassment or discrimination based on race, color, religion, ancestry, gender, sex, pregnancy, sexual orientation, gender identity or expression, age, disability, genetic information, national origin, veteran status, or any other status protected by applicable law.
Sexual harassment, including sexual violence, is a form of sex discrimination prohibited by Title IX of the Education Amendments of 1972. The University does not discriminate on the basis of sex in its educational, extracurricular, athletic, or other programs or in the context of employment.
Anyone who has questions about the University's Sexual Harassment and Sexual Misconduct Policy, or the University's Non-Discrimination or Anti-Harassment Policy, or wishes to report a possible violation of one of the policy should contact:
Elizabeth M. Garcia
Title IX Coordinator
The Office of Equity and Diversity
Institute of Molecular Biology & Medicine, Rm 311
(570) 941-6645
University Mission
The University is a Catholic and Jesuit University animated by the spiritual vision and the tradition of excellence characteristic of the Society of Jesus and those who share in its way of proceeding. All candidates must indicate how they would help communicate and support the Catholic and Jesuit identity and mission of the University. The University's mission statement and a description of the history and concepts of the Ignatian teaching philosophy may be found at
Department Admissions Job Purpose
The Director of Enrollment Marketing will be responsible for developing and executing a comprehensive, integrated communication strategy that will attract and engage prospective students at the undergraduate and graduate levels, from inquiry to matriculation.
Working with enrollment operations, the director will oversee and collaborate with support staff as it relates to mailings, emails, and inquiry fulfillment. The director will also co-lead melt reduction efforts with student affairs to ensure that communication efforts from deposit to matriculation are seamless and robust. The director will collaborate between academic and non-academic areas of the campus community to ensure accurate and timely communication of key messages across various platforms.
The director will oversee enrollment marketing efforts as they relate to the broader institutional marketing plan and work closely with the Marketing Communications Department to promote the university brand to prospective students and influencers.
Essential Duties
Develop comprehensive enrollment marketing plans for undergraduate and graduate admissions, utilizing a mix of marketing channels and tactics
Responsible for strategizing, managing, and execution of a comprehensive communications flow for the Enrollment Management Division to support undergraduate and graduate enrollment goals
Responsible for creation of segmented communications to identified groups of admission prospects and related audiences
Develop and implement digital strategies, including e-communication, web and social media
Collaborate with the marketing department to develop materials for use at on-campus and off campus recruitment events
Supervise a team of enrollment marketing professionals to ensure the successful execution of campaigns and strategies
Develop and manage budgets and resource allocation to maximize the impact of communications efforts
Serve as a thought leader in enrollment communications, staying up-to-date on emerging trends, best practices, research and innovations in the field
Maintain strong analytics through Slate reporting to understand how campaigns are meeting enrollment goals
Create and maintain reports to track the performance of campaigns – ensuring that all policies, procedures, initiatives, and decisions are informed and supported by data
Develop and execute marketing plans in support of new academic program launches.
Develop KPIs and benchmarks to evaluate the performance of enrollment marketing and communications efforts and monitor the success of campaigns using analytics and other assessment methods. Provides regular and ad hoc reports with insights and recommendations.
Create, manage, analyze, and present regular metrics reporting on enrollment marketing efforts
Serve on the Enrollment Management Leadership Team
Additional Skills Required
Experience developing and executing email marketing campaigns and managing social media outreach (Facebook, Twitter, Instagram, Linked-in, YouTube, blogs)
Excellent written and verbal communication skills
Strong organizational skills with a high attention to detail and the ability to work effectively with multiple departments while managing multiple, time sensitive projects
Excellent computer skills including advanced working knowledge of all MS Office applications
Possess a strong work ethic, excellent creative and strategic thinking abilities, and outstanding communication and interpersonal skills
Proven experience in managing teams for success
Demonstrated success in developing and executing enrollment communication strategies that meet or exceed enrollment goals
Excellent communication skills, with the ability to write and edit persuasive, clear, and engaging content for a variety of audiences
Strong analytical skills and experience using data to inform decision-making
Understanding of and experience with a range of marketing and communications channels, including digital marketing, email marketing, social media, and traditional media
Ability to work collaboratively with other teams and departments, as well as to manage competing priorities in a fast-paced environment
Some weekend and evening work may be required
Must be able to support the University's commitment to fostering a diverse, equitable, and inclusive culture
Must be able to respect, support and contribute to the University's Catholic and Jesuit mission
Minimum Education Requirements
Bachelor's degree is required
Preferred Education
Master's degree is preferred
Minimum Job Experience Requirements
At least five (5) years professional experience in higher education admissions communications and marketing or related field required
Preferred Qualifications Years of Experience 5 University Classification Professional FLSA Classification Exempt Schedule/Work Hours Monday through Friday, 8:30 a.m.-4:30 p.m. Additional hours as required. Full Time/Part Time Full-Time Annual Schedule 12
Posting Details
Special Instructions to Applicants Posting Number S0764P Open Date 09/06/2023 Close Date 09/20/2023 Open Until Filled No
Supplemental Questions
Required fields are indicated with an asterisk (*).
* Have you earned a Bachelor's degree (or graduate degree)?
* Do you have at least five (5) years' professional experience in higher education admissions communications and marketing (or related field)?
Applicant Documents
Required Documents
Optional Documents