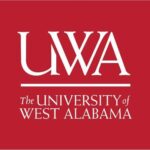 Website univwestalabama University of West Alabama
Effective Date: March 7, 2022
Job Description: The Director of Athletic Communications is responsible for all strategic communications within and for the Athletics Department, including media relations, public relations, and digital media. The Director will serve as a member of the department's senior staff, advise the leadership group on all strategic communications-related items/initiatives and fulfill the role of chief spokesperson for the Athletic Department. A background check is required for this position.
Qualifications
Essential:
Bachelor's degree
5 years of progressive experience in oversight and/or execution of strategic communications/public relations, preferably in a collegiate athletics setting
Demonstrated ability to integrate all strategic communication operations within a complex organization, across a variety of mediums
Demonstrated ability to accurately and concisely convey department messaging, which includes excellent written and verbal communication
Personal computer skills and related software capability (ex: Photoshop, InDesign, Excel, desktop publishing, website updating tools)
Excellent management, organizational, analytical, and project management skills
Ability to meet established deadlines and work effectively with diverse groups of internal and external constituents
Ability to analyze, interpret, communicate, and adhere to University, Gulf South Conference, and NCAA policies, procedures, rules, and regulations
Travel
Weekend work
Some work on traditional holidays as sports schedules dictate
Responsibilities:
Orchestrating and managing organizational structure for strategic communications
Anticipating, advising, developing, and implementing communication and messaging strategies/tactics and policies/procedures
Proactively adapting to an ever-changing strategic communications landscape to ensure efficient operations and maximum productivity
Oversight and execution of staff/student-athlete media and social media training
General oversight of coaches' radio shows, radio announcers, and public address announcers
Oversight of all media relations activities including publications, press releases and press conferences, in-game statistics, live statistics and streams, as well as other broadcasts
Ensuring department message is consistent and that all communication is timely and accurate
Providing "quality control" as it relates to all communications materials/digital media
Proactively developing excellent relationships with local, regional, and national print/broadcast media as required
Serving as department liaison with FLO Sports
Informing and preparing Director of Athletics for interviews, speaking engagements, and other appearances
Providing leadership and oversight of digital and social media with a focus on content strategy and growing all applicable platforms
Collaborate closely with marketing and creative services and Tiger Club on content strategy analysis/ideation
Providing leadership on all intradepartmental communication
Ensuring appropriate communications strategies and execution are coordinated with campus entities to ensure consistent messaging and alignment with the broader vision
Perform other related tasks as required by the appropriate administrators.
Salary: Dependent upon credentials; includes excellent medical and retirement benefits.
Application Deadline: Review of applications will begin upon receipt, and continue until the position is filled.
To Apply: Send materials listed below to:
Kent Partridge
Athletics Director
The University of West Alabama
Station 5
Livingston, AL 35470
kpartridge@uwa.edu
Cover Letter
Resume
Email and phone numbers of at least three current professional references
Transcripts of all college work (unofficial transcripts will suffice for the application; official transcripts must be submitted immediately upon employment)
The University of West Alabama does not discriminate on the basis of race, religion, hearing status, personal appearance, color, sex, pregnancy, political affiliation, creed, ethnicity, national origin (including ancestry), citizenship status, physical or mental disability (including perceived disability), age, marital status, sexual orientation, gender identity, gender expression, veteran or military status, predisposing genetic characteristics, domestic violence victim status, or any other protected category under applicable local, state, or federal law, including protections for those opposing discrimination or participating in any grievance process on campus, with the Equal Employment Opportunity Commission, or other human rights agencies.
AA/EO Employer.
Minority applications encouraged.
To apply for this job please visit uwa.edu.