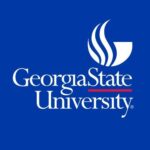 Website georgiastateu Georgia State University
Description:
Digital Storyteller/Social Media Manager
The College of Arts and Sciences at Georgia State University is looking for a Digital Storyteller/Social Media Manager to work at the university's downtown Atlanta location. The selected candidate will report to the Director of Communications and Public Relations of the College of Arts and Sciences.
The role requires strong visual content production skills and social media savvy. This position is a combination of storytelling/content creation with an emphasis on photography/videography for social channels and social media management. The ideal candidate is someone who is eager to find compelling, non-traditional ways to tell the stories of our inspiring students and faculty with a goal of inspiring and engaging key audiences including prospective and current students, alumni, donors, community partners, peer institutions, news media, and others.
The selected candidate will use social media (Facebook, Twitter, Instagram, LinkedIn, blogs, etc.) to promote the College of Arts and Sciences and engage with prospective students and other audiences. This person will be responsible for evaluating the effectiveness of content posted on social media pages and will run, manage, track, and have administrative oversight of the social media accounts.
The successful candidate demonstrates deep attention to detail, excellent time management skills, and enthusiasm to continuously learn new skills to stay fresh in the ever-changing landscape of digital and social media.
Examples of duties include:
Develop, produce/write and post content on the College's official social media platforms.
Maintain the College's social media content calendar and schedule/track posts using tools such as Hootsuite.
Monitor social media conversations to provide timely responses and/or to alert colleagues of issues requiring immediate attention.
Monitor and curate social media content from Departments, Centers, and other entities within the College of Arts and Sciences.
Produce analytic reports to monitor the engagement of targeted audiences and use the data to improve reach and engagement.
Advise/offer training in best practices to the social media coordinators of the Departments and other sub-units of the College of Arts and Sciences who are running their respective social channels.
Provide live, on-site coverage on social media channels for key College-level events.
Have administrative oversight of our social media accounts.
Collaborate with the university's central PR/Marketing team to stay on top of ever-changing best practices in social media and to ensure consistency of messaging across multiple platforms and networks targeted to key audiences.
About Us
Georgia State University has grown in size and stature into a leading research and educational institution all the while retaining its core values of access, diversity, and excellence. The College of Arts and Sciences (COAS) is at the heart of this global transformation. Representing Georgia State University's largest academic college, with 23 departments and institutes spread across three distinct academic areas (Humanities, Natural, and Computational Sciences, Social and Behavioral Sciences), the College of Arts and Sciences has placed an emphasis on international research and education.
The college's undergraduate and graduate degree programs connect an extraordinarily diverse group of students to top-notch faculty, world-class facilities, and all the opportunities of a global city. Faculty and students in the college work together both within and across disciplines on crucial social, cultural, and scientific issues. The college is home to researchers who collaborate on topics including brain function, drug design, biostatistics, urban health and urban environments, language acquisition and development, gerontology, understanding new media and digital arts, ethics, and human rights, among many others. Additionally, the college works with local communities on research, service, and teaching projects of mutual benefit.
Disclaimer: This job requisition provides a high-level job definition. It is not intended to provide a comprehensive or exclusive list of job duties. As such, job duties and/or responsibilities within the context of this job requisition may change at the discretion the employee's direct supervisor.
Qualifications:
Bachelor's degree in a related field and three years related experience; or a combination of education and related experience.
College/Business Unit: College of Arts & Sciences
Department: College of Arts and Sciences
Location: Atlanta Campus
Shift: 8:30 am – 5:15 pm
Salary: $55,000 – $63,599
Pay Grade: 16
FLSA Status: Exempt
Job Type: Full Time (Benefits Eligible)
Special Instructions:
A cover letter, resume, and 3-5 samples of multimedia assets are required for consideration (links to these assets are acceptable).
Final candidates will need to submit names and contact information for three references.
Please note, Georgia State University's career board updates daily and requisitions are subject to be removed without prior notice or before the posting expires.
Georgia State University is an Equal Opportunity Employer and does not discriminate against applicants due to race, ethnicity, gender, veteran status, or on the basis of disability or any other federal, state or local protected class.