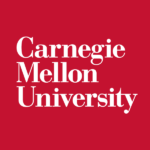 Carnegie Mellon University
Carnegie Mellon University
The Tepper School of Business lives at the heart of Carnegie Mellon University, guided by a mission to transform the world, pioneering and innovating at the intersection of business, technology, and analytics.
Our department of Student Services within Tepper, is searching for an Associate Director This is an exciting opportunity for someone who thrives in an interesting and dynamic work environment. In this role, you will be responsible for providing academic and non-academic guidance and for students, and student programs/events, with special attention for student support resources.
Your core responsibilities will include:
Provide academic support to the Full Time MBA program including, but not limited to academic advising to a specific cohort of MBA students; coordination of exemption exams; coordination of tutoring resources; coordination of the exam schedule and support of MBA course scheduling
MBA liaison to the Stellic interface, OIE, The Student Success Center and the Office of Disability Resources identifying support, processes and resources for students. Will work with PT MBA staff to coordinate advising resources
Advise and support a specific group of MBA clubs and organizations Will manage Study Abroad opportunities for MBA students and will work with student clubs and organizations who organize cultural treks.
Special projects and large groups events: Basecamp, (orientation) and commencement
Other duties as assigned
 
Flexibility, excellence, and passion are vital qualities within the Tepper School of Business. Inclusion, collaboration and cultural sensitivity are valued competencies at CMU. Therefore, we are in search of a team member who is able to effectively interact with a varied population of internal and external partners at a high level of integrity. We are looking for someone who shares our values and who will support the mission of the university through their work.
You should demonstrate:
Excellent interpersonal, communication, and organizational skills, including the ability to prioritize work and handle multiple tasks simultaneously
Ability to effectively learn, interpret and explain the MBA curriculum and MBA policies and procedures to students.
Ability to work positively and cooperatively with individuals from diverse backgrounds.
 
Qualifications:
Bachelor's degree required; Master's degree preferred
3-5 years of experience in an academic setting with responsibility for student advising and student programs/events; 5+ years of experience with enhancing student support of work with experiential learning programs preferred
Or a combination of education and relevant experience from which comparable knowledge is demonstrated may be considered.
 
Requirements:
Successful background check
Weekend and evening hours are required during peak periods of the academic year
 
Are you interested in this exciting opportunity?! Apply today directly on our website (copy and paste into web browser): https://cmu.wd5.myworkdayjobs.com/en-US/CMU/job/Associate-Director–Student-Services—Tepper-School-of-Business_2019014
CMU's COVID-19 Vaccination Requirements: As a condition of employment, Carnegie Mellon University requires all staff and faculty working in the United States to be fully vaccinated, including a booster when eligible, against COVID-19. Prior to commencement of employment, new hires in the United States must provide proof of vaccination or obtain an approved exemption. (Exemptions may be requested for medical reasons or for religious or strong moral or ethical conviction.) Those granted an exemption must comply with all applicable COVID-19 mitigation requirements.