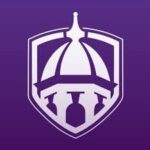 Website EastCarolina East Carolina University
Job Duties:
The position will play an integral role and be substantially engaged in the coordination and strategic development, implementation, and activation of comprehensive marketing plans, fan development campaigns and organizational branding outreach activities for the athletics department. This will include applying professional expertise, creative thinking and discretion in the execution of the responsibilities of this position. This position will have independent interaction and collaboration with both internal and external constituents and will actively analyze the results of materials, programming and events relative to campaign and branding goals and objectives. Nights, weekends, holidays, and extended hours are required in the performance of duties.
The professional in this position will build quality relationships and work collaboratively and professionally with Pirate Club, athletics, and University staff, students, business vendors and all donors and stakeholders. Further, this position will abide by all written policies and procedures of ECU, the Department of Athletics, The Educational Foundation (Pirate Club), the National Collegiate Athletic Association (NCAA), and all applicable conferences or associations.
Special Instructions To Application:
Please ensure your full range of knowledge, skills, abilities, experience and education are listed on your application. Do not write 'see resume' on your application when completing the job duties section.
If you answer the questions at the end of the application, please ensure your application reflects the knowledge, skills, abilities and experiences to support your answers (see job duties section of previous employment).
Failure to answer the questions at the end of the application will not preclude your application from being considered but may result in your application not receiving full consideration of your knowledge, skills, and abilities.
Applicants must be currently authorized to work in the United States on a full-time basis.
Minimum Education/Experience:
Bachelor's degree; or equivalent combination of training and experience. All degrees must be received from appropriately accredited institutions.
Full time or Part time: Full Time
Position Location (city): Greenville
Position Number: 001546
Organizational Unit Overview:
The athletics department mission is to represent East Carolina University with distinction and create a challenging and supportive environment for student-athletes to excel in the classroom, in competition, and in life. We are committed to the highest standards of character, honesty, effort, and sportsmanship; respecting all people, their personal identities, differences and beliefs; and to provide a safe and equitable environment for student-athletes' academic, athletic and personal development. The highly visible athletics program is committed to NCAA compliance, comprehensive excellence and to be trustworthy stewards of the aspirations of our student-athletes, the resources we manage, the reputation of our University, and our mission of service.
East Carolina University is an Equal Opportunity/Affirmative Action University and accommodates individuals with disabilities. Proper documentation of identity and employability is required at the time of employment.