The field of higher education admissions exploded earlier this month as news of possible changes to the National Association for College Admission Counseling's (NACAC) code of ethics hit the media. The proposed updates, which will come to a vote at the annual NACAC conference in late September, are the result of a Justice Department investigation into the guidelines' potential violation of antitrust laws. If these updates are approved, NACAC would remove sections of the code that discourage institutions from actively recruiting students who have committed to another college or university — including attempts to bring over transfer students from competitors.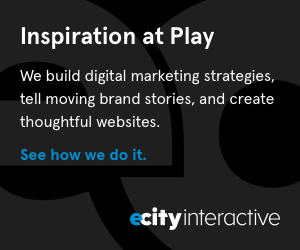 The full impact of these decisions remains to be seen, but for better or worse, it appears likely that either NACAC or the Justice Department will soon force significant disruption to the traditional rules of engagement in admissions. As professionals in higher education marketing and recruiting, we must prepare to adapt to these new circumstances. The good news is, higher education is well positioned to excel in this shifting landscape if we respond promptly and decisively. Even better, we can do so by using a communication strategy that should be innate to everything we do as educators, anyway: centering the student experience.
If you ask any number of college marketing directors or CMOs about their departments' primary goals, you will likely hear the same thing over and over again: we need to increase enrollment. Most will also tell you that fundraising takes a close second. The bulk of institutional marketing and communications budgets, not to mention the vast majority of staff time and resources, is automatically earmarked for these efforts. According to a 2018 report from Ruffalo Noel Levitz, the average cost of recruiting a single undergraduate student is $2,357 for private four-year institutions and over $500 per student for four-year public institutions. As an industry, we spend an incredible amount of money to communicate with people before they enroll at our colleges and universities — but how many resources do we commit to communicating with them after their first-term course registration? If your institution's answer to that question is either "not much" or "we don't know," you aren't alone. And that is a disturbing response, considering that most of us would also say our retention rates are less than ideal. 
Research from the National Student Clearinghouse Research Center (2017) shows that the average retention rate for full-time students at four-year public institutions was 79%. For private institutions, that number drops to 60%. Rates for part-time students and at-risk populations are even lower. That means that each year, approximately 20-40% of our hard-earned admissions "successes" go straight out the door. Yet, we continue to worry about enrollment goals and tell marketers to prioritize the creation of time-consuming, expensive recruiting materials.
Imagine if even part of the 20-40% of students who leave our institutions every year chose to stay, instead? 
After students arrive on campus (or in our learning management system, as online education becomes increasingly popular), our colleagues in student affairs and academics usually do an incredible job of providing support. This is not a criticism of their efforts in any way. However, there is often a major disconnect between the availability of the opportunities on offer and students' familiarity with how to access them. This is particularly true for first-generation students, who are less likely to know about services like career centers, on-campus healthcare and counseling, tutoring, library services, involvement opportunities, and other invaluable student resources. If students are not aware of the community around them — or if they do not feel compelled, or comfortable, or able to build connections within that community — then they will not reap the full benefits of their college education. We know that a feeling of belonging is a key factor in student retention and persistence through graduation. It makes sense pedagogically, developmentally, and financially to invest in helping them to establish those connections. It's not enough to simply put innovative engagement practices or dynamic student resources in place. Those worthy initiatives deserve dedicated, strategic communications support. 
Over the past few years, we have begun to see the cusp of integrated marketing's influence at some schools. Usually, these are single campaigns with little-to-no funding allocated — and even with extremely limited resources, quality results are possible. At Brigham Young University, marketing professionals were recently challenged to create a campaign in support of the university's most at-risk students, including those affected by issues surrounding mental health, sexual assault, racism, sexism, and/or homophobia.
"We wanted to empower, mobilize, and educate each student with the tools they needed to help someone else," says Jon McBride, BYU's media relations and social media manager. "So we went to Instagram, since that's the social platform of choice for our students. That's where they are. And we know that story content has hit a tipping point over feed content, so that's where we housed this vitally important, mission-critical content … in an Instagram story." BYU tapped three full-time employees and two student employees to create content for the campaign, with assistance from faculty experts in a variety of related subject areas. Students participated in the stories, talking about their experiences and reaching out to their classmates. 
"The results exceeded our expectations," says McBride. "The story that addressed racism, sexism, homophobia and more — what we called "Respecting Others" — is our most-viewed Instagram story ever. The story was seen 50,000+ times between Instagram stories and Facebook stories. We had 500+ DMs from people, many of them thanking us … for putting this kind of content out there and helping our campus culture be better." Additionally, after the BYU Instagram account posted a story about advocating for survivors of sexual assault, their Title IX and Survivor Advocate offices each saw a significant uptick in scheduled appointments and reports. Ultimately, it was the strategy behind the campaign that made it so effective. "We didn't do any paid promotion, but rather, we utilized an influencer relations model to make sure those on campus with key social influence could share this content and help it spread further," says McBride.
Marketing and communications professionals specialize in building connections, in knowing our audiences, and understanding how to craft messages that resonate with them. We use our skills to inspire people as they reach for their personal and professional goals. We tell the stories of our institutions, and we help future students connect with our campus community in advance of their final college decision. Imagine if those skills were regularly and systematically dedicated not just to getting students into our classes or creating a compelling case for donors in capital campaigns, but to supporting students' experience during their time with us? Imagine if it were standard for institutions to commit financial and human resources to the kind of outreach and engagement seen in BYU's Instagram Stories campaign? 
Imagine if even part of the 20-40% of students who leave our institutions every year chose to stay, instead? 
Perhaps most worth noting is that a transition in resourcing targeted marketing and communications efforts for retention would not mean ignoring enrollment or advancement goals. In fact, the content created to support current student engagement could be used cross-functionally to appeal to prospective students and donors. After all, people in the midst of a college decision want to see proof of how an institution provides for its students. Likewise, prospective philanthropists want to know that their dollars, and the dollars of those who gave before them, will be put to good use. They want to see how the resources they support will influence students' lives. They want to be inspired. An image of a student sitting under a tree, overlaid with a statistic about student to faculty ratios, isn't going to cut it anymore — and it definitely won't keep your current students happy enough to stick around once other schools come calling with scholarship offers and promises of greener grass on the campus quad. 
When barriers to competition are removed, you can expect the marketplace to get even more competitive. To complicate matters, the proposed changes at NACAC are scheduled to strike at a time when higher education's bread-and-butter target market of 18-21 year-olds faces a population decline. If a college is lucky enough to enroll a student, it is a financial necessity for them to keep that student. And now, thanks to NACAC, keeping them may be harder than ever. Institutions need to be bold enough to depart from the status quo and put our resources where they can make the most impact.