Editor's note: Four days after this opinion piece was published, U.S. Customs and Immigration Enforcement rescinded the rule it had implemented just eight days earlier that international students must return to their home countries if their colleges or universities moved classes fully online in the fall.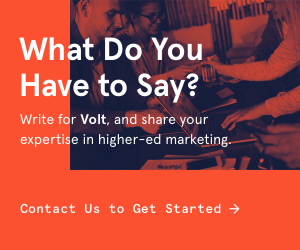 Earlier this year, I submitted my application for permanent residency. This will be another one of the alphabet soup of visas I have held since arriving in the U.S. as an international student ten years ago. It is one more milestone in a decade-long journey of building a life in a country I had adopted as my home. It is far from over. 
International education is a venerable tradition in the United States. For decades, American colleges and universities have attracted the brightest scholars from around the globe. But recent guidelines announced by the U.S. Immigration and Customs Enforcement (ICE) undermine this tradition and threaten to eliminate its future.
This decision is crude, ambiguous, and breathtakingly cruel. It overlooks the many international students who have been unable to return to their home countries this spring due to border closures, cancelled airfare, or lack of finances. It assumes students would have technological access for distance education upon returning to their home countries. It requires faculty to reframe synchronous course elements to accommodate students in different time zones. It pushes international students to seriously consider interrupting their education or abandoning it altogether. 
Most importantly, the guidelines impart a message to international students in the United States: You are not welcome here. 
In 2010, I was one of the 188,000 foreigners who came to the U.S. on F-1 visas to study. My experience continues to be a mixed bag. At times, I feel valued and welcomed for adding a unique perspective to classroom discussions and community activities. At other times, I feel isolated and stereotyped by people who assume being an international student in the U.S. was an easy and straightforward process.
"International education is a venerable tradition in the United States… [but] the ICE guidelines undermine this tradition and threaten to eliminate its future."
International students do not arrive at any institution by mere happenstance, yet they are often treated as if they did. Global recruitment has long been part of the admissions strategy in American higher education, especially in light of declining domestic enrollment. Over the course of their studies, international students are asked time and time again to demonstrate their "worth" beyond their tuition dollars. They face discrimination on- and off-campus, are criticized for their accents and cultural practices and are even accused of being foreign spies. They encounter a myriad of bureaucratic hurdles after finishing their degrees, like I do now.
The discourse around international education is often a financial one, but what tends to be missing from the conversation is that the impact of international students reaches far beyond campus grounds. Foreign students contributed $41 billion to the U.S. economy in the 2018-2019 academic year. This includes not only tuition, but also housing, furniture, car leases, groceries, tourism, and so on. College towns that have already seen local businesses falter this spring will be hit even harder without the international students that typically live in apartment complexes and take the bus. Meanwhile, these students' cultural and intellectual contributions remain unseen or misrepresented. 
Without international students, services such as English language programs will be halted, and university staff associated with those programs may find themselves out of work. Many multicultural activities on campus will cease. Research from these students will be put on hold, pausing what may be years of scholarship and collaboration. Foreign students already skeptical of the dwindling potential to find employment in the U.S. will take their expertise elsewhere, particularly to those countries that are supporting them during the pandemic. 
The outrage has been swift. Harvard and MIT are suing ICE, joined by other schools such as Dartmouth and Cornell. There are video and written tutorials teaching people how to fight back. Students are rallying to swap seats with their international peers, while professors are offering independent study to count as in-person classes.
Through these actions, the higher education community sends their own message to international students: We will fight for you. I may no longer be a student, but I will always advocate for the value international students bring. The administration must recall these unconscionable and inhumane policies to protect the future of international education in the United States.