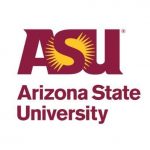 Job Description
Under the direction of the Executive Director of Branding and Communications, the Sr Director of Marketing and Brand Strategy is responsible for developing and implementing marketing plans activities and solutions, both strategic and tactical, for the Thunderbird School of Global Management at Arizona State University. This includes directing all digital lead generation strategies and digital paid advertising campaigns, in support of undergraduate, graduate, executive education certificate programs and other products as directed, in order to target and compete for exceptional, globally minded, students and learners. This position is also responsible for leading the School's brand identity initiatives, and monitoring the internal and external use of Thunderbird School logos, marks, color palette and general adherence and compliance with the School's Brand Identity Guide.
This position is a senior director-level role but also requires front-line work as the individual will direct, manage, supervise, and at times design and execute, initiatives related to paid and digital marketing, brand strategy and compliance, and visual and graphic design elements, for local, domestic and international audiences.
A successful candidate for this position is a natural marketer/communicator with an eye for creativity, and a global-mindset. This candidate is seeking an opportunity to develop and advance their career within global marketing on a diverse and innovative team.
Salary Range
$81,510 – $120,000 per year; DOE.
Close Date
25-September-2023
Minimum Qualifications
Bachelor's degree in a related field AND ten (10) years of related experience which includes five (5) years of management/supervisory experience; OR, any equivalent combination of education and/or experience from which comparable knowledge, skills and abilities have been achieved.
Desired Qualifications
Experience in digital marketing, preferable in higher education and/or for international audiences.
Experience and proven success in implementing and measuring the impact of paid search, paid social, video and display campaigns, as well as SEM, programmatic, and SEO.
Experience implementing all aspects of marketing operations, including: account segmentation, scoring, nurturing, advertising, automation, progressive profiling.
Basic knowledge of Salesforce CRM software.
Experience with Google Analytics, CTM, and Google Data Studio, Google Ads.
Experience drafting A/B test experiments and optimizing campaigns.
Experience in the design and optimization of landing pages.
Knowledge and skill in using Adobe Creative Suite and other graphic design programs, as well as printing procedures and requirements.
Knowledge and understanding of AP style writing.
Ability to lead budget planning, monitoring and execution.
Ability to work in a fast-paced team environment.
Demonstrated knowledge of effective marketing and branding activities, methods and techniques.
Demonstrated knowledge of national media sources including print, television, radio.
Demonstrated knowledge of coordinating and supervising the work activities of others.
Demonstrated knowledge of strategic planning and organization.
Evidence of effective communication skills.
Experience in project and budget management.
Experience in developing, establishing and maintaining effective relationships, both internally and externally.
Working Environment
Activities are performed in an environmentally controlled office setting subject to extended periods of sitting, keyboarding and manipulating a computer mouse; required to stand for varying lengths of time and walk moderate distances to perform work. Occasional bending, reaching, lifting, pushing and pulling up to 25 pounds. Regular activities require ability to quickly change priorities, which may include and/or are subject to resolution of conflicts. Ability to clearly communicate verbally, read, write, see and hear to perform essential functions. Drives University vehicle and/or cart to campus site.
Department Statement
The Thunderbird School of Global Management at Arizona State University is one of the finest global leadership and global management schools in the world with both graduate and undergraduate students. Solutions for the planet mean developing problem‐solvers from around the globe. From our world‐renowned faculty representing six continents to hundreds of outstanding students who join us every year from around the world, the Thunderbird School of Global Management welcomes diversity and encourages quality and great value. It is one of the top global leadership and global management schools in the country, highly ranked for academics, practical research, and student outcomes.
ASU Statement
Arizona State University is a new model for American higher education, an unprecedented combination of academic excellence, entrepreneurial energy and broad access. This New American University is a single, unified institution comprising four differentiated campuses positively impacting the economic, social, cultural and environmental health of the communities it serves. Its research is inspired by real world application blurring the boundaries that traditionally separate academic disciplines. ASU serves more than 100,000 students in metropolitan Phoenix, Arizona, the nation's fifth largest city. ASU champions intellectual and cultural diversity, and welcomes students from all fifty states and more than one hundred nations across the globe.
ASU is a tobacco-free university. For details visit https://wellness.asu.edu/explore-wellness/body/alcohol-and-drugs/tobacco
Arizona State University is a VEVRAA Federal Contractor and an Equal Opportunity/Affirmative Action Employer. All qualified applicants will receive consideration for employment without regard to race, color, religion, sex, sexual orientation, gender identity, national origin, disability, protected veteran status, or any other basis protected by law.
Notice of Availability of the ASU Annual Security and Fire Safety Report
In compliance with federal law, ASU prepares an annual report on campus security and fire safety programs and resources. ASU's Annual Security and Fire Safety Report is available online at https://www.asu.edu/police/PDFs/ASU-Clery-Report.pdf. You may request a hard copy of the report by contacting the ASU PD at 480-965-3456.
Relocation Assistance – For information about schools, housing child resources, neighborhoods, hospitals, community events, and taxes, visit https://cfo.asu.edu/az-resources.
ASU conducts pre-employment screening which may include verification of work history, academic credentials, licenses, and certifications.
Background Check Statement
ASU conducts pre-employment screening for all positions which includes a criminal background check, verification of work history, academic credentials, licenses, and certifications. Employment is contingent upon successful passing of the background check.
Fingerprint Check Statement
This position is considered safety/security sensitive and will include a fingerprint check. Employment is contingent upon successful passing of the fingerprint check.
Instructions to Apply
Application deadline is 3:00PM Arizona time on the date indicated.
Please include all employment information in month/year format (e.g., 6/88 to 8/94), job title, job duties and name of employer for each position.
Resume should clearly illustrate how prior knowledge and experience meets the Minimum and Desired qualifications of this position.
ASU does not pay for travel expenses associated with interviews, unless otherwise indicated.
Only electronic applications are accepted for this position.
IMPORTANT NOTE: What is the meaning of "equivalent combination" in the minimum qualifications? It means one year of higher education or 24 credit hours, is equal to one year of experience. For example, a four year Bachelor's degree is equal to four years of experience.