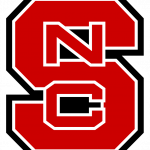 Website North Carolina State University
Job Posting Information
Posting Number PG193251SP
Internal Recruitment No
Working Title Social Media Specialist II (EMAS)
Anticipated Hiring Range $41,000 – $45,281
Work Schedule Monday – Friday, 8am – 5pm; other hours as needed to fulfill the duties of this position; flexible work arrangement available
Job Location Raleigh, NC
Department University Communications
About The Department
North Carolina State University (NC State) was founded in 1887 with the purpose of creating economic, societal, and intellectual prosperity for the people of North Carolina. Today it is the largest university in North Carolina with more than 34,000 high performing students, 8,000 pre-eminent faculty and staff, and 280,000 alumni. NC State is known for its leadership in research, education, and service and as a research extensive university, is recognized for its strengths in science, engineering, and technology. The University consistently ranks among the top public national universities and one of the best values in higher education.
University Communications & Marketing is responsible for all central university marketing and communication initiatives. This unit works with high-level university offices to develop effective communications and marketing strategies and thoughtful collateral to support University efforts as well as many of the 12 colleges on campus. As a sub-unit of University Communications, the unit is responsible for working to empower the brand of NC State through superior photography, video, design, web development, social media and interactive media in a for-fee/chargeback environment.
Essential Job Duties
The Social Media Specialist II is a highly visible position charged with developing and managing the organic and paid social media presence and reputation of Enrollment Management and Services ( EMAS ) at NC State University. This position will manage the undergraduate admissions Facebook, Twitter and Instagram accounts along with the @summeratncstate Instagram account. The person in this position is responsible for producing original content, including photos and videos, to be used on social media and web.
The social media specialist plays a critical role in expanding the social media presence of @applyNCState and @summeratncstate, engaging key audiences while building distribution channels for our content. In line with the university's brand platform and in collaboration with larger departmental efforts, the position is responsible for developing and overseeing the execution of strategic social media and digital initiatives. The person in this position sits on the Social Media Hub team, which includes social media specialists who manage accounts from across NC State University.
Other Responsibilities
Other duties as assigned.
Qualifications
Minimum Experience/Education
Bachelor's degree in a discipline related to the area of assignment; or an equivalent combination of training and experience.
All degrees must be received from appropriately accredited institutions.
Other Required Qualifications
In-depth knowledge and understanding of all social media channels and their audiences, and the ability to develop targeted content to engage them
Strong interpersonal skills, which promote collaboration and productivity
Excellent oral and written communication skills
Must be able to establish and maintain relationships with external and internal audiences
Headline-writing and caption-writing skills
Ability to meet tight deadlines and respond appropriately to time-sensitive issues. Must be able to manage multiple projects and prioritize workload
Experience producing graphics and multimedia content
Experience managing and analyzing social media metrics
Professional writing experience
Professional understanding of WordPress
Strong knowledge of Associated Press editorial style
Must be able to work in a team environment, yet independently produce all content and deliverables
Preferred Qualifications
Graduation from a four-year college or university preferably with a major in Journalism, Communications or English or a directly related field and at least 1 year of marketing/ communications experience in a professional setting managing social media accounts as the primary method of constituent engagement.
Strong project management and organizational skills.
Experience with higher education content is a plus and/or B2C experience.
1+ years of experience producing social media content
1+ years of experience as a social media community manager
1+ years of experience managing and analyzing metrics
1+ years of experience writing blog and feature stories for web and/or print
Required License Or Certification
N/A
Valid NC Driver's License required No
Commercial Driver's License Required? No
Recruitment Dates and Special Instructions
Job Open Date 05/05/2023
Earliest Close Date—- (Positions will be posted until 5:00 PM ET on this date. Positions remaining posted after this date are still accepting applications but may close at any time.) 05/11/2023
Notice to Applicants
Please make sure that the work history you list on your application is identical to the work history listed on your resume. The application must be filled out completely, do not use the phrase "see resume."
Special Instructions
Please include as attachments a resume, cover letter, and contact information for at least 3 professional references.
As part of the application, please upload a document (Other Document 1) with links to your social media portfolio, writing samples and/or examples of social media work.
Position Details
Position Number 00110066
Position Type SHRA
Position Classification Band Title Public Communication Specialist
Position Classification Band Level Contributing
Position Classification Salary Range $31,200 – $83,965
Salary Grade Equivalency GN06
Alternate Option
If no applicants apply who meet the required competency level and training & experience requirements, then management may consider other applicants. Salary would be determined based on competencies, equity, budget, and market considerations.
Full Time Equivalent (FTE) (1.0 = 40 hours/week) 1.00
Appointment 12 Month Recurring
Mandatory Designation – Adverse Weather Non Mandatory – Adverse Weather
Mandatory Designation – Emergency Events Non Mandatory – Emergency Event
Time Limited Position No
Time-Limited Appointment Length (if applicable)
Is this position partially or fully funded on ARRA stimulus monies? No
Department Id 081001 – University Communications
AA/EEO
NC State University is an equal opportunity and affirmative action employer. All qualified applicants will receive consideration for employment without regard to race, color, national origin, religion, sex, gender identity, age, sexual orientation, genetic information, status as an individual with a disability, or status as a protected veteran. Individuals with disabilities requiring disability-related accommodations in the application and interview process are welcome to contact 919-515-3148 to speak with a representative at the Office of Institutional Equity and Diversity.
If you have general questions about the application process, you may contact Human Resources at (919) 515-2135 or workatncstate@ncsu.edu .
Final candidates are subject to criminal & sex offender background checks. Some vacancies also require credit or motor vehicle checks. Degree(s) must be obtained prior to start date in order to meet qualifications and receive credit.
NC State University participates in E-Verify. Federal law requires all employers to verify the identity and employment eligibility of all persons hired to work in the United States.