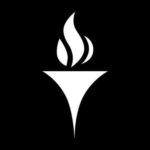 Website providencecol Providence College
Overview
Create content for social media and other digital marketing to help Providence College increase brand awareness, build community, and advance the College's strategic goals related to admission, advancement, and other imperatives.
Essential Duties
Schedule and compose social media posts, attend events to take photos and shoot video, edit photos and videos, create graphics for sharing in social media, and solicit user-generated content.
Recruit student influencers who create content under the coordinator's supervisors. Manage student influencer social media projects from conceptualization through posting.
Monitor conversations in the College's social media channels and respond to comments and private messages. Collect tips/suggestions and content useful for planning future posts.
Provide social media analysis for planning purposes. Collect data from native social media platforms and content management systems on Providence College social media content and that of competitor/similar institutions.
Lead social media research and monitoring efforts. Research new technologies, such as emerging platforms, new features, and tools for content creations. Monitor competitors for content ideas. Research trends and cultural references. Research PC's history and track current events to probe for timely content "hooks".
Marginal Duties
Perform all other duties as may be required.
Education and Experience Required
Bachelor's Degree from an accredited institution required.
Minimum of one year working in marketing communications or journalism or an equivalent combination of education and experience. Higher education experience preferred.
Demonstrated experience in integrating social media communications into coordinated messaging campaigns.
Advanced writing and editing skill, applicable to both print and digital formats.
Outstanding photography and video shooting/editing skills, evidence of the ability to produce short-form videos that tell stories.
Advanced fluency in all social media platforms, including monitoring/response functions and the systems used to foster user-generated content campaign materials.
Demonstrated capacity to recruit and manage student influencers.
Understanding of brand identity and brand messaging concepts.
Ability to communicate effectively, both verbally and in writing.
Experience working in teams to achieve common goals.
Physical Demands
The physical demands described here are representative of those that must be met by an employee to successfully perform the essential functions of this position. Reasonable accommodations may be made to enable individuals with disabilities to perform the essential functions:
Sitting in a normal seated position for extended periods of time
Reaching by extending hand(s) or arm(s) in any direction
Finger dexterity required to manipulate objects with fingers rather than with whole hand(s) or arm(s), for example, using a keyboard
Communication skills using the spoken word
Ability to see within normal parameters
Ability to hear within normal range
Ability to move about
Union Status: Non-Union
EEO Statement
Providence College does not discriminate against any person because of race, color, national and ethnicorigin, sex, gender, except where gender is a bona fide occupational qualification, sexual orientation,gender identity, religion, disability, age, veteran status, or genetic information. The College will develop,and from time to time update, an affirmative action program and will insist on a good-faith effort on thepart of its employees to comply with the program. The College will request and expect its agents andthose with whom it conducts its affairs to meet the commitment of this important program.
Requisition Number: AS677P
Special Instructions to Applicants
Provide a link to an online digital portfolio demonstrating creativity and clarity in creating social media content.
Providence College, a primarily undergraduate, liberal arts, Catholic institution of higher education conducted under the auspices of the Dominican Friars, seeks candidates who can affirm and contribute to its mission. The College is committed to creating a diverse, inclusive environment that supports all of its students, faculty, and staff. All members of the community share a responsibility for creating, maintaining, and developing a learning experience valuing differences and practicing inclusion. We invite applications from qualified individuals who possess the experience, knowledge, and commitment to work within a diverse learning environment. Women and minority candidates are strongly encouraged to apply. Providence College is an equal opportunity employer.