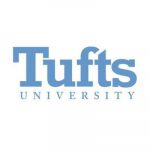 Website TuftsUniversity Tufts University
Overview
The Office of University Communications and Marketing (UCM) has overall responsibility for marketing and brand management, media relations, and content, producing various print and web publications and communications for the university. The office optimizes the coordination of strategies and programs for these areas. The Marketing and Branding group reports up to the VP of Communications and Marketing and produces a wide range of print and digital marketing – from event invitations to integrated marketing campaigns – across all schools and university-wide campaigns. The group oversees the university's marketing strategy, brand messaging, visual identity, and directs marketing and lead-generation campaigns to support awareness, enrollment, and fundraising efforts.
What You'll Do
The Senior Director leads the design, production, and marketing systems teams to maximize design and digital solutions that help meet university and school revenue goals across enrollment and advancement, engage current audiences to deepen their affinity with Tufts, and identify new audiences to grow overall brand awareness and interest in Tufts' offerings. A senior manager on the marketing and branding team, the Senior Director works closely with the UCM leadership team to improve processes, develop creative solutions, and drive the future success of marketing and communications efforts.
Essential Functions:
Manages a team of designers, developers, production staff, and project managers who partner with strategy and content teams on marketing and communications campaigns. Provides leadership and direction for staff, managing performance to goals, providing opportunities for growth and development, and effectively managing and communicating about job performance and improvement
Manages operating budgets, oversees systems and processes, and works with UCM leadership to maximize efficiency and creative output to serve all areas of the university. Proactively recommends systems and technical improvements to create a better experience for audiences, and a better partnership with stakeholders
Builds a leading marketing infrastructure for UCM, that is scalable, addresses business goals, and meets/exceeds stakeholder needs
Partners with UCM senior leadership on planning and executing large-scale university-wide initiatives, ranging from campaign events to supporting presidential priorities
What We're Looking For
Basic Requirements:
Knowledge and skills as typically acquired through completion of Bachelor's degree
Superior written and oral communications skills
Superior systems thinking skills and attention to detail
Superior presentation skills and comfort with reporting out to senior leadership
15+ years of creative services and operations experience, including managing teams
Preferred Qualificiations:
Master's degree preferred
Not-for-profit or university setting experience
An employee in this position must complete all appropriate background checks at the time of hire, promotion, or transfer.
Equal Opportunity Employer – minority/females/veterans/disability/sexual orientation/gender identity.
Tufts is an Affirmative Action/Equal Opportunity Employer and actively seeks candidates from diverse backgrounds.