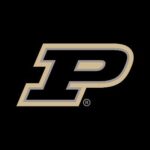 Website lifeatpurdue Purdue University
Purdue's Department of Agricultural Communications is looking to hire a Communications Specialist who possesses a range of skills and interests, including writing, editing, producing multimedia, creating social media and web content and generating promotional materials. This position will support the new Center for Food Demand Analysis and Sustainability as well as other Purdue Agriculture and Extension projects. This position is eligible for a hybrid work option, but the communications specialist will be expected to attend weekly meetings as well as other activities that require an in-person presence.
Required:
Bachelor's degree in communications, public relations, journalism or a liberal arts discipline that was supplemented with relevant coursework
2 years of related professional experience
Substantive internship experience may be considered in place of required professional experience
Portfolio/samples of work
Previous experience balancing multiple projects and working with creative teams
Strong written skills (portfolio/samples of work)
Experience collaborating with creative teams
Experience creating and posting content using Web content management systems and social media platforms
Marketing/promotional writing experience
To apply for this job please visit bit.ly.