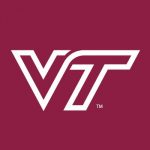 Website virginia_tech Virginia Tech
Job Description
The Director of Media Relations leads the team that develops and implements the university's media relations strategy, with a focus on elevating Virginia Tech's leadership, faculty expertise, research discoveries, and student achievements.
The Director of Media Relations reports to the Senior Director for University Relations and Media Outreach and collaborates with communications colleagues across the university to find and facilitate national media and high impact regional and local media opportunities; in particular, the director works closely with the communications director in the greater Washington, D.C., who has responsibilities to cultivate relationships with journalists and media outlets in that region.
The director regularly interviews faculty members, writes tip sheets and advisories; develops targeted media lists and pitches stories; and works closely with University Relations leadership to coordinate and align institutional response on critical university issues. She/he works across the university to engage in message preparation and training, serving as a liaison to college and unit communicators and facilitating the needs of media.
The Media Relations Director also manages news conference, editorial meetings and other media events and opportunities, establishs and reports metrics to show impact of media efforts and interaction, and leverages social media tools for media engagement.
The director maintains a flexible work schedule, responsive to the needs of media outlets and broadcast schedules. Occasional night and weekend assignments are likely. Occasional travel may be required for media training, news events, and other opportunities.
As a member of the Advancement team, the Media Relations Director works for integration of events and communications to raise the awareness of the Virginia Tech brand and to support the needs of the division.
The Director oversees the Media Relations Broadcast Studio and the media relations team facilitates the production of live and recorded television, broadcast, and video interviews with faculty experts in the studio and via online platforms (Zoom, Skype, etc.) and emerging channels. As the manager of the studio, the director, and his/her team, partner with the Director of Visual Content Strategy and a broader university team that produces live, highly strategic events over web platforms.
Required Qualifications
Professional experience working in media relations or working in media.
Knowledge of media and media trends.
Demonstrated excellence in writing and editing
Demonstrated ability to meet deadlines and manage competing priorities.
Proven ability to foster and maintain effective, collaborative relationships with the news media and university community.
Master's degree in job-related field; or Bachelor's degree with experience equating to an advanced degree required.
Preferred Qualifications
Experience leading a team and supervising team members.
Prior experience working in a print, online or broadcast newsroom.
Knowledge of AP Style.
Experience handling sensitive and confidential information with appropriate discretion.
Experience with crisis communications and emergency planning.
Proficient in technology, social media platforms, and current industry digital applications and platforms.
Pay Band
N/A
Appointment Type
Regular
Salary Information
Commensurate with Experience
Review Date
Jan 3, 2022
Additional Information
The successful candidate will be required to have a criminal conviction check as well as documentation of COVID-19 vaccination or receive approval from the university for a vaccination exemption due to a medical condition or sincerely held religious belief.
About Virginia Tech
Dedicated to its motto, Ut Prosim (That I May Serve), Virginia Tech pushes the boundaries of knowledge by taking a hands-on, transdisciplinary approach to preparing scholars to be leaders and problem-solvers. A comprehensive land-grant institution that enhances the quality of life in Virginia and throughout the world, Virginia Tech is an inclusive community dedicated to knowledge, discovery, and creativity. The university offers more than 280 majors to a diverse enrollment of more than 36,000 undergraduate, graduate, and professional students in eight undergraduate colleges, a school of medicine, a veterinary medicine college, Graduate School, and Honors College. The university has a significant presence across Virginia, including the Innovation Campus in Northern Virginia; the Health Sciences and Technology Campus in Roanoke; sites in Newport News and Richmond; and numerous Extension offices and research centers. A leading global research institution, Virginia Tech conducts more than $500 million in research annually.
Virginia Tech does not discriminate against employees, students, or applicants on the basis of age, color, disability, sex (including pregnancy), gender, gender identity, gender expression, genetic information, national origin, political affiliation, race, religion, sexual orientation, or military status, or otherwise discriminate against employees or applicants who inquire about, discuss, or disclose their compensation or the compensation of other employees or applicants, or on any other basis protected by law.
If you are an individual with a disability and desire an accommodation, please contact Brandi Barnett at brandiib@vt.edu during regular business hours at least 10 business days prior to the event.
Virginia Tech has a strong commitment to the principle of diversity, and in that spirit seeks a broad spectrum of candidates including women, minorities, veterans, and people with disabilities. Individuals with disabilities desiring accommodations in the application process should notify the hiring department by the application deadline.