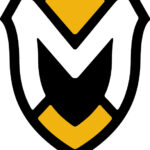 At MU, the Director of Marketing and Communications is responsible for leading all marketing and strategic communications operations and collaborating with other University leaders to create marketing strategies.
If you are interested in joining our team, we encourage you to apply for the position.
To learn more about Manchester, please visit www.manchester.edu/human-resources. Even if you feel like you do not meet every requirement, please apply through ADP. We appreciate the opportunity to work with individuals who bring diverse experience to our MU team!
Find out why you should start a career at Manchester University!
People choose to work at Manchester University for many reasons, and there are even more reasons why they stay for a career. The university values education, faith, and service, creating an engaging academic community. Being part of such a community can be invigorating, especially when surrounded by people who are shaping tomorrow's perspectives and innovations.
The North Manchester campus is only a 30-minute drive from Fort Wayne and is easily accessible from major cities such as Chicago, Indianapolis, and Detroit. Experience the benefits of metropolitan life while also indulging in the warm and welcoming ambiance of a small town.
Benefits:
· Employer HSA contributions!
· Retirement employer match of 5% – 7%!
· Undergraduate tuition remission for a traditional MU degree for yourself, your spouse, and your dependents!
· Graduate Loan Assistance Programs!
· Generous PTO!
· Seven paid holidays plus an extended break from Christmas Eve through New Year's Day!
· Paid Caregiver leave!
· Free financial planning through Millennium Advisory Services!
· Employee Assistance Programs offering mental health, financial wellness, and life assistance!
· Real Appeal, an online weight loss program!
· … and more!
Our Mission:
Manchester University respects the infinite worth of every individual and graduate's persons of ability and conviction who draw upon their education and faith to lead principled, productive, and compassionate lives that improve the human condition.
We eagerly welcome applicants and encourage you to submit your application today!
For more information regarding the position requirements, please navigate to the application link!