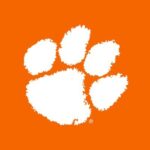 Website clemsonuniv Clemson University
Clemson University
Job ID: 106083
Location: Clemson University
Full/Part Time: Full-Time
Regular/Temporary: Regular
JOB SUMMARY:
Serves as the Director of Engagement for Clemson Alumni/Special Interest Groups within the Alumni Network/Territories structure. Serves as representative of Alumni Relations team and encourages Alumni giving with collaboration between direct and indirect counterparts in Development. Provides networking and social opportunities. Performs other duties as assigned.
JOB DUTIES:
55% – Essential – Clemson Alumni/Special Interest Groups: Plans, coordinates, and assists with activities of the Clemson Alumni Special Interest Group Network/Territories and/or Students/Student Groups. Directs, coordinates, and establishes priorities of the alumni group network to advance objectives of the University, Development and Alumni Relations. Provides advice, promotes volunteerism, and establishes group training and appreciation programs to all alumni groups within the Clemson Alumni Network. Attends alumni group events when needed or coordinates other staff members in absentia. Directs or assists with the direction of the Board Committee directing Clemson Clubs/Alumni Groups Networks/Territories and/or Students/Student Groups.
25% – Essential – Clemson Alumni/Special Interest Group Initiatives: Manages the development of growth of Clemson Alumni/ Special Interest Groups Networks/Territories and/or Students/Student Groups. Takes on key roles with new initiatives. Develops ways to increase networking, service projects, advocacy in the name of Clemson, fundraising and fun events for Clemson Alumni.
20% – Essential – Collaboration: Represents and works with the Clemson Alumni Association, Clemson University, the Clemson Development Enterprise, Clemson Advancement, IPTAY , Clemson Athletics, Colleges of Clemson University, Student Affairs or any other area that may expand the engagement of Clemson Alumni.
MINIMUM REQUIREMENTS:
Education – Bachelor's Degree;
Work Exp – 1+ years related experience in an area such as alumni development, fundraising, prospect research, or business development
RESPONSIBILITIES:
JOB KNOWLEDGE
Firm Job Knowledge – Firm working knowledge of concepts, practices and procedures and ability to use in varied situations
SUPERVISORY RESPONSIBILITIES
No Supervisory Duties – Not responsible for supervising employees.
BUDGETARY RESPONSIBILITIES
No Budget Responsibilities – No fiscal responsibility for the department's budget.
WORKING CONDITIONS:
35% – Overnight Travel
WORK SCHEDULE:
Standard Hrs: 37.5; Expected Salary Range: ($ 50,833.00 – $ 65,000.00)
JOB LOCATION:
Clemson, SC
APPLICATION DEADLINE:
October 19, 2021
CLOSING STATEMENT:
Clemson University is an AA/EEO employer and does not discriminate against any person or group on the basis of age, color, disability, gender, pregnancy, national origin, race, religion, sexual orientation, veteran status or genetic information. Clemson University is building a culturally diverse faculty and staff committed to working in a multicultural environment and encourages applications from minorities and women.

PI149345316