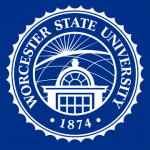 Website worcesterstate Worcester State University
Company Description:
WORCESTER STATE UNIVERSITY is a liberal arts and sciences university with a long tradition of academic excellence dating back to 1874, as well as an Affirmative Action/Equal Opportunity Employer that seeks to reflect the diversity of its community. Our workforce is dedicated to academic quality, student-centered programming, engaged citizenship, open exchanges of ideas, diversity and inclusiveness, and civility and integrity. We are looking for job applicants who share these values and commitment to our students.
Worcester State is centrally located in Massachusetts, about an hour's drive from Boston, Springfield, and Providence, Rhode Island. Our 58-acre campus is nestled in the residential northwest side of Worcester–the second largest city in New England and home to 37,000 college students at more than a dozen colleges and universities. Over 6,000 of those students attend Worcester State–approximately 5,300 are undergraduates and 1,000 are graduate students. Learn more about us at worcester.edu/about.
Job Description:
OFFICIAL TITLE:                         Director of Editorial Communications
SUPERVISION RECEIVED:          Assistant Vice President for Communications and Marketing
SUPERVISION EXERCISED:       Assistant Director of Communications, Marketing & Project Management
General Statement of Duties:  Reporting to the Assistant Vice President for Communications and Marketing and supervising the Assistant Director of Communications, Marketing and Project Management, the Director of Editorial Communications will contribute to overall messaging, marketing and communications efforts for Advancement communications in fundraising, alumni engagement, participation, volunteerism and pride in Worcester State University.
The Director is responsible for all editorial creation, oversight and management for Advancement's multi-channel communications including social media. The Director will continually create a fresh, compelling continuity among Advancement print and digital publications, web content, and other divisional editorial needs. The Director works closely with members of the University and the divisional senior management and staff, and collaboratively with numerous units across campus in developing communications materials.
The Director will write stories for the University and provide editorial/content supervision to the University's staff writer(s) and student interns. Editorial supervision includes news stories, major publications, alumni publications and newsletters, and any additional/ancillary forms of communications, digital or print. The Director will provide strategic communication support to the goals and objectives of the Office of Communications and Marketing (MARCOM) and delegate assignments and projects to the Assistant Director of Communications, Marketing and Project Management.
Responsibilities:
(E) = Essential
(E) Write, review and edit a range of Advancement publications, including print publications such as the alumni magazine, donor impact statement, electronic newsletters to alumni, donors and prospects, web content and web articles, development and related fundraising collateral, press releases and media outreach, and brochures.
(E) Oversees production (from creation through distribution) of Advancement publications and video projects. Executes, supervises or manages elements including: design photography, article/topic selection, research, contract writing/editing, proofreading and vendor deliverables according to divisional and University goals.
(E) Participates in working groups to plan, coordinate and execute original communications products and publications related to special events and programs.
(E) Supports the work of the Vice President of Advancement as directed.
(E) Draft, review and edit alumni fundraising materials, PowerPoint presentations and proposals for messaging, consistency, appropriateness, and quality.
(E) Creates and maintains a robust social media presence and works with others to ensure platforms are updated, and consistent with the University's social media practices and procedures.
(E) Ensures the Advancement website is updated with fresh, compelling content on a regular basis and works with others to create content, as needed.
(E) Supervision of assistant director, staff writers, interns and freelance writers/vendors.
(E) Regularly assess communication to key constituents for opportunities to refine and strengthen Advancement content and strategy, and the University's overall goals/objectives.
(E) Serves as University spokesperson in the absence of the Assistant Vice President for Communications and Marketing.
Act as an essential employee during emergency and weather-related events as a member of the Emergency Response Team, to ensure timely and accurate communication to campus constituents.
(E) Collaborating with units from across campus including, but not limited to, President's Office, Advancement, MARCOM, schools, institutes, and auxiliary services to ensure message, branding, production and delivery is appropriate, timely, error free and in service to the University, the division, and the targeted constituencies.
(E) Other responsibilities in support of the Office of Communications and Marketing division and University, as directed.
(E) Demonstrates civility and professional, customer-service oriented behavior, worthy of emulation by other staff and students.
(E) Responsible for contributing to the WSU Strategic Plan.
(E) Responsible for contributing to Equal Opportunity/Affirmative Action objectives.
Performs other duties as assigned.
Requirements:
Required Qualifications:
B.A. degree in public relations, journalism or marketing and a minimum of 5-7 years' experience in communications.
Excellent skills in writing and editing both on and offline content, including bylined articles, blogs, PowerPoint presentations, and video scripts.
Experience in publication/magazine writing, production and layout.
Strong interviewing, researching, interpersonal, project management, organizational and communication skills.
Demonstrated ability to define marketing and strategic communications goals and objectives for multiple target audiences, and to develop and implement strategic communications plans to accomplish goals.
Extensive working knowledge of the Internet and expertise in the use of technology, including web content management systems, social media platforms and eNewsletter systems and software to reach a broad base of constituents.
Ability to manage effectively in a complex environment comprised of multiple media methods.
Must be a strategic and creative thinker, a persuasive communicator, and an excellent team player eager to work collaboratively with administrative, academic and governing leadership across the University.
Demonstrated proficiency with Microsoft Office products (Word, Excel PowerPoint required) and HTML; proficiency in InDesign, Photoshop, and Dreamweaver preferred.
Preferred Qualifications:
Master's degree in public relations, communications, journalism or related field.
Experience working at a four-year institution of higher education, public or private.
Additional Information:
Worcester State University is an Affirmative Action/Equal Opportunity Employer which seeks to reflect the diversity of its community.
It is the policy of Worcester State University that all employees be vaccinated against COVID-19 before they begin employment. Proof of the COVID-19 vaccine is required of all individuals hired by WSU, to be verified after an offer of employment has been made, and as part of the background check process. Prospective employees may submit a request for exemption based on a religious and/or medical basis, to Human Resources.
The firm annual salary range for this full-time, exempt, benefited APA position is: $75,000 – $82,000.
Application Instructions:
All applicants must apply online at worcester.interviewexchange.com.
Expected documents for submission include a cover letter, resume, and a list of three professional references with contact information. Applicants must complete the National Student Clearinghouse Authorization form or submit the official transcript of highest degree.
All information that can be uploaded to one's e-account should be done so by the applicant; information which cannot may be faxed to 508-929-8169 or emailed to diversity@worcester.edu, or may be sent to the following address:
Director of Affirmative Action & Equal Opportunity
Worcester State University
486 Chandler Street
Worcester, MA  01602-2597
URL: www.worcester.edu
Worcester State College is an equal opportunity/Affirmative Action Employer. M/F/D/V. Minorities and Women are strongly encouraged to apply.