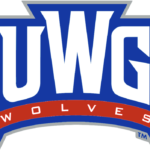 Job Summary
University System of Georgia (USG) eCampus seeks a Director of eCampus Marketing and Enrollment to provide strategic and creative marketing and communications leadership focused on growing and supporting cutting-edge online programs across multiple USG institutions as well as strengthening and promoting the USG eCampus family of brands within the system. Reporting to the USG eCampus Associate Dean, the Director leads the development, execution, and assessment of a comprehensive marketing strategy encompassing paid advertising placements, communications, social media, graphic design, recruitment, and the organization's external web presence with a primary focus on new and external audiences. This position has Purchasing Card responsibilities and therefore is required to successfully pass a credit check.
Responsibilities
Marketing Strategy and Leadership 30%: Provide leadership and management of graphics, communications, web, and recruitment teams, including multiple positions involving frequent out-of-office and remote work arrangements. Provide oversight and direction of all marketing, branding, digital media, and recruitment activities, including setting unit priorities, ensuring execution of a comprehensive and cohesive branding strategy, establishing procedures, and evaluating and documenting all efforts of the unit. Relentlessly pursue creative strategies and lead initiatives to achieve program visibility and student engagement for all USG eCampus-supported programs and brands. Research and execute opportunities for media buys to enhance visibility of programs, particularly to potential students not currently enrolled in a USG institution.
Creative Direction 15%: Engage in hands-on, highly creative development of all public-facing materials. Plan, implement, produce, and oversee the development of print, web, multimedia, and video projects to effectively promote new enrollments and student engagement in eCore and eMajor courses and programs across USG institutions. Guide graphics, communications, and web team members in the development, design, and copywriting of all collateral materials, social media, email campaigns, and other digital media content, providing final approval on all creative materials and assets.
Collaboration with Internal and External Stakeholders 10%: Collaborate with Deans, other Directors, institutional and system level stakeholders to develop targeted marketing strategies in support of collaborative online programs, institutional-specific online programs, and special system-wide projects. Serve as a key member of the dean's strategic planning team.
Recruitment and Student Success 10%: Collaborate with eCampus Student Services team to set and monitor inquiry, prospect, and new student goals in support of overall enrollment growth. Provide direction and oversight of all eCampus recruitment efforts, to include management of a remote team, continual evaluation of efforts, maximization of personnel efforts, and personal engagement in high-stakes visits and field work. Develop highly effective oral and visual presentations to potential partners, affiliate institutions and prospective students. Deliver or provide oversight of these presentations as well as ongoing evaluation and improvement. Conduct regular outreach to existing students as an active member of the eCampus Student Success Team, including regular team call cycles and instructor-identified at-risk students for a specifically assigned course load.
Budget Management 10%: Maximize fiscal opportunities to promote programs, assessing and reporting ROI on marketing and recruitment efforts. Oversight of overall USG eCampus marketing budget including strategic allotment of funds among various program and institutional-specific campaigns, budgetary consultation and communication with stakeholders, execution of media placements, and ongoing collaboration with USG eCampus Fiscal Affairs. Other budgetary responsibilities include purchasing through p-card. Must ensure compliance with UWG and USG regulations regarding related purchases and travel within the USG eCampus Marketing Department.
5% Other duties, including special project management. as assigned by Dean and Associate Dean with oversight of the area.
Required Qualifications
Required Education
Required Experience
Master's Degree in marketing, public relations, or related area Minimum of 5 years of progressively responsible communications/marketing experience, preferable in a higher education setting. Minimum 2 years of management experience in a professional setting with a team of 3 or more direct reports. Budget management and direct media placement experience This position has p-card responsibilities and therefore is required to successfully pass a credit check
Preferred Qualifications
Preferred Education
Preferred Experience
More than 5 years experience managing marketing/PR in a higher education or public agency setting Advanced experience planning and executing direct-to-consumer multimedia campaigns including research, data analysis, strategic channel management, and SEO/SEM Advanced hands-on graphic design experience Project management certification Three or more years of experience managing a creative team Formal training in UX/UI design and Salesforce
Knowledge, Skills, & Abilities
Exemplary visual presentation and graphic design skills. Digital portfolio and writing samples required prior to interview. Demonstrated ability to develop forward-thinking, highly creative and persuasive oral, written, multimedia, and video presentations and collateral. Advanced level understanding of and experience with one or more key software applications critical to marketing such as Adobe Creative Suite. Advanced level understanding of Microsoft Office and Google Suite applications. Advanced project management skills with experience coordinating multi-channel marketing campaigns with staff and external vendors Understanding of and ability to apply SEO and emerging digital marketing principles and tactics. Ability to learn new software applications quickly. Proven ability to effectively lead a team in a fast-paced environment with competing deadlines.
Conditions of Employment
Offers of employment are contingent upon completion of a background investigation including a criminal background check demonstrating your eligibility for employment with the University of West Georgia, as determined by the University of West Georgia in its sole discretion, confirmation of the credentials and employment history reflected in your application materials and, if applicable, a satisfactory credit check. Applicants may be subject to a pre-employment drug test. Offers are made expressly subject to the applicable federal and state laws, to the statutes, rules and regulations of this institution and to the Bylaws and Policies of the Board of Regents (BOR) of the University System of Georgia (USG), which are available for your inspection upon request.
Equal Employment Opportunity
It is the policy of the University of West Georgia to follow federal law in regards to affirmative action and equal opportunity. The University of West Georgia's affirmative action program and related policies are developed in compliance with Executive Orders 11246 and 11375, as amended; Title VII of the Civil Rights Act of 1964; the Rehabilitation Act of 1973 (Sections 503 & 504) and the Americans with Disabilities Act of 1990 (Title II) and their implementing regulations; the Age Discrimination in Employment Act of 1967; and the Vietnam Era Veterans Readjustment Assistance Act of 1974, as it amends 38 U.S.C. 4212.