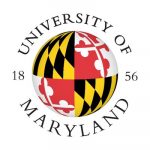 Website UofMaryland University of Maryland
Campus/College Information:
Founded in 1856, University of Maryland, College Park is the state's flagship institution. Our 1,250-acre College Park campus is just minutes away from Washington, D.C., and the nexus of the nation's legislative, executive, and judicial centers of power. This unique proximity to business and technology leaders, federal departments and agencies, and a myriad of research entities, embassies, think tanks, cultural centers, and non-profit organizations is simply unparalleled. Synergistic opportunities for our faculty and students abound and are virtually limitless in the nation's capital and surrounding areas. The University is committed to attracting and retaining outstanding and diverse faculty and staff that will enhance our stature of preeminence in our three missions of teaching, scholarship, and full engagement in our community, the state of Maryland, and in the world.
Vaccine Protocol The University of Maryland has made the safety of our students, faculty and staff, and our surrounding communities a top priority. As part of that commitment, the University System of Maryland (USM) recently announced that students, faculty, and staff on USM campuses this fall, including UMD, are required to be vaccinated against COVID. As a prospective and/or a new employee at UMD, you will be required to comply with the University's vaccination protocol. Proof of full vaccination will be required before the start of employment in order to work at any University of Maryland location. Prospective or new employees may seek a medical or religious exemption to the vaccination requirement at return.umd.edu and must have an approved exemption prior to the start of their employment. Failure to provide proof of vaccination or to obtain approval for a medical or religious exemption will result in the offer of employment being rescinded.
Summary/Purpose of Position:
The Office of International Affairs (OIA) advances comprehensive internationalization at the University of Maryland and seeks to hire a dynamic Director of Communications to serve as a member of its senior leadership team. OIA comprises the offices of Education Abroad, International Student and Scholar Services, and Global Classrooms. OIA itself employs a small team of professionals to incubate and implement innovative international educational models for the campus community, as well as to cultivate and manage global partnerships around the world to engage students, staff and faculty in unique opportunities.
The Director of Communications reports directly to the Associate Vice President for International Affairs. The successful candidate will lead in developing a strategic communications plan to enhance OIA's mission, values, goals and objectives. This person will assist colleagues in OIA units to integrate and implement this strategic plan into their various offices. The Director will coordinate all OIA external messaging and will be responsible for developing communication materials to publicize OIA's programs, initiatives and services. The Director will collaborate with UMD's central Communications and Marketing Department to respond to public inquiries and requests from campus, government agencies, businesses, and advocacy groups. This person will foster collaborative relationships within UMD and with various public audiences locally, nationally and internationally. The Director serves as editor of OIA publications when required and manages OIA's annual report, website, social media, news releases, materials, and fact sheets. The Director will contract with external providers when necessary and oversee their work within budget. This person will also use quantitative and qualitative metrics to assess effectiveness of all communications activities. The incumbent will also review and update annual media policies and procedures per UMD standards, and will manage communication/public relations database and maintain a press clippings portfolio. This person will also be required to perform other administrative duties as required.
10/7/21, 2:08 PM University of Maryland College Park Employment Site | Director, Communications | Print Preview Minimum Qualifications: Bachelor's Degree and five years related experience, or a Master's Degree and four years of related experience in communications, public relations and/or journalism. Experience directly managing others.
KNOWLEDGE, SKILLS AND ABILITIES
Excellent writing, editing, proofreading and journalism skills. Strong branding and design management expertise, as well as project planning and management. Familiarity with managing sheet-fed and web printing processes, vending and bidding procedures and quality control. Familiarity with typography, layout, color, form, and composition and current knowledge of design trends. Ability to manage multiple communications and marketing initiatives and projects, meet deadlines and work independently. Ability to establish and maintain effective working relationships.
Preferences: Preferred qualifications include experience leading, developing and/or implementing a communications program in areas related to internationalization in Higher Education. UMD experience a plus.
Additional Certifications: N/A
Additional Information: Job Risks Not Applicable to This Position Physical Demands Work is performed in an office environment and requires the ability to operate standard office equipment and keyboards. Must have the ability to walk across campus and/or drive a vehicle to deliver and pick up materials for events, etc. Posting Date: 10/05/2021 Closing Date: 10/22/2021 Open Until Filled No
Required Documents
1. Resume
2. Cover Letter
3. List of References (no emails sent from system)
Diversity Statement: The University of Maryland, College Park, an equal opportunity/affirmative action employer, complies with all applicable federal and state laws and regulations regarding nondiscrimination
and affirmative action; all qualified applicants will receive consideration for employment. The
University is committed to a policy of equal opportunity for all persons and does not discriminate
on the basis of race, color, religion, sex, national origin, physical or mental disability, protected
veteran status, age, gender identity or expression, sexual orientation, creed, marital status,
political affiliation, personal appearance, or on the basis of rights secured by the First
Amendment, in all aspects of employment, educational programs and activities, and admissions.