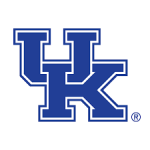 Website universityofky University of Kentucky
Requisition Number: RE31822
Working Title
Sales Assistant
Department Name: 89004:University Press
Work Location: Lexington Ky
Grade Level: 40
Salary Range: $15.00-24.02/hour
Type of Position: Staff
Required Education: BA
Click here for more information about equivalencies
http://www.uky.edu/hr/employment/working-uk/equivalencies
Required Related Experience: No experience required.
Required License/Registration/Certification
None.
Physical Requirements
Lifting boxes weighing up to 35 pounds; and sitting long periods of time.
Shift
Monday-Friday;, and 8:00 am-5:00 pm (40 hours/week).
Job Summary
The Sales Assistant, reporting to the Director of Sales and Marketing, will coordinate exhibits at trade shows and academic conferences.
Responsibilities include assisting the Sales Director with special promotions; responding to sales requests from retailers, wholesalers, individuals, and authors, and following up on orders with key accounts, including event orders; providing sales and administrative support for the marketing department; paying departmental invoices as needed; designing, implementing and managing WordPress-based web sites in collaboration with the Director of Sales and Marketing; creating and assist managing communications using social media, email, Cision, and the University Press of Kentucky blog; and other duties as assigned.
Given the COVID-19 pandemic, and the need to protect our university community including our students, staff, faculty and visitors, the University of Kentucky is requiring COVID-19 vaccination for all new hires prior to starting employment. Therefore, as of October 18, 2021, all new hires prior to their first day of employment must submit appropriate documentation showing, i) completion of the first vaccination against COVID-19, or ii) completion of the full vaccination series against COVID-19, or iii) approved exemption (medical contraindications or a sincerely held religious belief) through the formal exemption process from the COVID-19 vaccination requirement. For those employees who have completed the first vaccination against COVID-19 prior to their first day of employment, the second vaccination (if applicable) must be completed following the vaccination recommended schedule to be considered fully vaccinated.
Skills / Knowledge / Abilities
Microsoft Word, Adobe Acrobat Pro, and Microsoft Excel required. Filemaker Pro and working knowledge of Adobe InDesign preferred.
Does this position have supervisory responsibilities?: No
Preferred Education/Experience
BA + 2 years related experience
University Community of Inclusion
The University of Kentucky is committed to a diverse and inclusive workforce by ensuring all our students, faculty, and staff work in an environment of openness and acceptance. We strive to foster a community where people of all backgrounds, identities, and perspectives can feel secure and welcome. We also value the well-being of each of our employees and are dedicated to creating a healthy place to work, learn and live. In the interest of maintaining a safe and healthy environment for our students, employees, patients and visitors the University of Kentucky is a Tobacco & Drug Free campus.
As an Equal Opportunity Employer, we strongly encourage veterans, individuals with disabilities, women, and all minorities to consider our employment opportunities.
Any candidate offered a position may be required to pass pre-employment screenings as mandated by University of Kentucky Human Resources. These screenings may include a national background check and/or drug screen.
University of Kentucky is an equal opportunity employer and encourages applications from minorities and women.