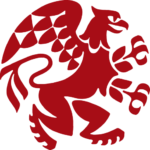 This position oversees implementation for all marketing to advancement audiences with a special focus on fundraising and engagement. This position builds pathways to fundraising success by creating a culture of philanthropy and deepening engagement among alumni and other advancement audiences via strategic communications.
Reed College offers an exceptional benefits package, including comprehensive and cost-free medical and dental insurance for you, and a 60% discount on medical and dental insurance for your dependents, 403(b) retirement plan with 10% employer contribution (after one year of service), educational assistance for employees and their children, 22 days of paid vacation, paid holidays, half-day Fridays in the summer, and many other campus amenities. This is a full-time, exempt role with typical work hours of 8:30 a.m. to 5:00 p.m. with a one hour unpaid lunch. Salary for this position starts between $62k and $72k per year. Pay offers are dependent on experience and are determined in conjunction with an internal pay equity assessment. This is not a remote position.
Who You Are
You have five years of experience working in marketing, communications and/or fundraising.
You have the demonstrated ability to successfully manage and implement marketing and communications campaigns on several traditional and digital mediums.
You have experience managing direct mail projects with multiple assets and audience segmentation.
You have demonstrated experience managing multiple projects with many moving parts and deadlines.
You are a highly organized individual with demonstrated experience working in a position that requires superb attention to detail.
You are an effective collaborator with demonstrated willingness to work collaboratively with internal and external stakeholders. You understand that relationships with stakeholders are important.
You have strong skills in writing content for different platforms and audiences.
You are flexible and able to accommodate last-minute changes. You know that feedback is invaluable and seek it out. You are comfortable receiving feedback.
You have demonstrated experience setting key performance indicators for fundraising and communications campaigns and in creating, analyzing, and interpreting campaign performance metrics.
You have demonstrated commitment to advancing equity. You are self-aware and comfortable working on teams with varying gender, racial, socio-economic, ability, sexual orientation, and cultural identities.
What You'll Do
Understand Reed's fundraising and engagement goals and develop a strategic communications pieces based on these goals
Plan and lead marketing and communications campaigns for fundraising and donor engagement on several mediums such as direct mail, email, social media, and text
Concept and execute a variety of marketing and fundraising campaigns in collaboration with other members of the advancement communications team and other partners
Coordinate with internal and external partners to lead all direct mail projects with multiple assets and complicated audience segmentation in coordination with internal and external partners manage complex direct mail projects
Work with campus partners in creation and review of marketing materials
Contribute creative, innovative, and technologically savvy ideas to the development of fundraising and engagement campaigns
Work collaboratively with a wide swath of partners across the Reed community
Evaluate and share outcomes of engagement and solicitation communications using metrics and data collection tools