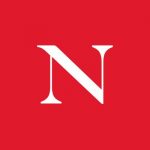 Website Northeastern Northeastern University
About the Opportunity
About Northeastern:
Founded in 1898, Northeastern is a global research university and the recognized leader in experience-driven lifelong learning. Our world-renowned experiential approach empowers our students, faculty, alumni, and partners to create impact far beyond the confines of discipline, degree, and campus.
Our locations-in Boston; Charlotte, North Carolina; London; Portland, Maine; San Francisco; Seattle; Silicon Valley; Toronto; Vancouver; and the Massachusetts communities of Burlington and Nahant-are nodes in our growing global university system. Through this network, we expand opportunities for flexible, student-centered learning and collaborative, solutions-focused research.
Northeastern's comprehensive array of undergraduate and graduate programs- in a variety of on-campus and online formats-lead to degrees through the doctorate in nine colleges and schools. Among these, we offer more than 195 multi-disciplinary majors and degrees designed to prepare students for purposeful lives and careers.
About the Institute:
Do you want to be part of an exciting new Institute focused on the fusion of human and machine intelligence into working AI solutions?
We are launching a pioneering research and innovation hub in AI-one that will shape the way humans and machines collaborate. Led by Dr. Usama Fayyad, the Institute for Experiential AI (EAI) is built around the challenges and opportunities made possible by human-machine collaboration. The institute provides a framework to design, implement, and scale AI-driven technologies in ways that make a true difference to society. Our ability to respond to the needs of making AI work in real problems will also require training and building a workforce that is AI-capable.
Our world-renowned experiential approach empowers our students, faculty, alumni, and partners to create impact far beyond the confines of discipline, degree, and campus – we believe the experiential aspects involved in solving applied problems in AI can drive novel research as well as educational experiences.
The Culture:
At the Institute for Experiential AI (EAI) we are committed to the highest of standards in all that we do. Working at the Institute offers unique opportunities and environment. This is the right place for you if you're curious, motivated by the future of technology and want to be part of a unique community that works on high-impact science, business, educational, and societal problems
Position Summary:
The Institute for Experiential AI at Northeastern University is looking for an Associate Director – Marketing & Communications to join our growing, dynamic team. The Sr. Marketing Manager will be responsible for planning, directing, and managing the inception and delivery of multiple marketing strategies and projects of varied types and levels of technical complexity. They will be responsible for managing and monitoring multiple outreach channels including the Institute's website, social media accounts, paid marketing campaigns, annual reports, newsletters, printed collateral, and other multimedia communications. They will also regularly evaluate marketing strategies and overall brand awareness for the Institute among various audiences, including Northeastern networks, academic networks, and industry networks.
The ideal candidate has experience in marketing plan development, project planning, and managing integrated programs inclusive of digital and print executions. They will oversee staff members and managers in content, design, communications and social media and manage contractors as needed to provide a unified marketing and communications approach that moves seamlessly from internal to external audiences across delivery platforms. The manager will also be a "hands-on" leader with superior attention to detail, who can generate original content and work fluently across a wide range of communication platforms.
Responsibilities:
Establish marketing goals, manage and enhance Institute branding and image
Develop and execute both short and long-term marketing plans in close coordination and collaboration with the Roux Institute and central marketing organization
Build marketing programs to support specific marketing objectives across different channels and segments in support of strategic goals
Measure and evaluate results of initiatives and campaigns
Manage the relationship with respective stakeholders across and external to the University
Attend regular meetings with the content development team to prioritize work
Manage and strengthen the marketing talent, mentor marketing team members and ensure career growth
Support the overall quality of project deliverables by ensuring materials align with marketing goals and institutional level priorities and follow standard quality control processes before sharing with clients
Qualifications:
Bachelor's degree in marketing, communications, business, or related field is required. Master's degree preferred
5+ years of experience in a marketing manager, marketing strategy or marketing client management role
Superior written and verbal communication skills and demonstrated ability to adapt communication style for a range of audiences
Proficiency in relevant digital marketing platforms, tools and technologies
Experience planning and managing campaigns across a variety of social platforms
Strong content management and project management skills; experience with project management software a plus
Excellent client relationship skills
Exceptional organizational skills including attention to detail, the ability to multi-task, and prioritization of time and duties for self and direct reports
Strong problem-solving ability, including metrics-driven thinking
Self-starter with a "can do" attitude and intense desire to excel
Experience working in a collaborative team and working directly with cross functional team (e.g. writers, designers, developers) and senior management
Ability to work in a high-volume and fast paced environment, particularly in stressful situations
Values & Abilities:
Innovative thinking and keeping up-to-date on the latest trends of social media and marketing.
Ability to communicate effectively across academia and industry.
Team-player who can collaborative effectively across many teams within the University.
Open-minded and assertive when collaborating and working within our team and other groups within Northeastern University.
Entrepreneurial mind-set with an ability to navigate complex structures and processes.
Position Type
Marketing and Communications
Additional Information
Northeastern University is an equal opportunity employer, seeking to recruit and support a broadly diverse community of faculty and staff. Northeastern values and celebrates diversity in all its forms and strives to foster an inclusive culture built on respect that affirms inter-group relations and builds cohesion.
All qualified applicants are encouraged to apply and will receive consideration for employment without regard to race, religion, color, national origin, age, sex, sexual orientation, disability status, or any other characteristic protected by applicable law.
To learn more about Northeastern University's commitment and support of diversity and inclusion, please see www.northeastern.edu/diversity.
To apply, visit https://northeastern.wd1.myworkdayjobs.com/en-US/careers/job/Boston-MA-Main-Campus/Associate-Director—Marketing—Communications_R106360
jeid-37f4c86e01ea454a9ff5c6e0d8671fcc 
Northeastern is an Equal Opportunity/ Affirmative Action, Title IX educational institution and employer. Minorities, women, and persons with disabilities are strongly encouraged to apply.