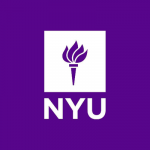 Website nyuniversity New York University
Location: US-NY-New York
Hybrid Remote Work Classification
60% to 80% Onsite
Department: User Experience
School/Division: Division of Libraries (LB1082)
Compensation Grade: Band 53
Category
Marketing/Advertising/Public Relations/Media/Video/Audio
Position Summary:
The Associate Director for Communications is responsible for the Division of Libraries' communication, marketing, and branding strategies. Storytelling is an essential skill for this role and anchors all duties. The Associate Director of Communications is responsible for conceptualizing, crafting, and articulating the Libraries' brand and conveying our messages consistently and effectively. The role involves close collaboration with other library departments, teams, and university groups on content development and dissemination. Working with various team members this role will also raise public awareness of the DoL's services, collections, expertise, and activities; enhance the reputation and effectively tell the larger story of the DoL; align the DoL's communications content and strategies with those of NYU; monitor program success and engagement; and achieve targeted goals (e.g., marketing specific programs). The Associate Director for Communications also directs the design and production of media, publications, and signage/wayfinding; aligns campaigns with website content; and leads the process of engaging and supervising contractors when necessary. The Associate Director for Communications reports to the Director of User Experience.
Qualifications:
Required Education:
Bachelor's Degree
Preferred Education:
Master's Degree
Required Experience:
Minimum of five years of related, progressively responsible experience in public relations and/or communications, including developing, implementing, and evaluating strategic, multi-channel communication, community outreach, and marketing strategies aligned with organizational goals.
Preferred Experience:
7+ years Experience working in or with institutions of higher education and/or non-profits.
Required Skills, Knowledge and Abilities:
Exceptional writing, editorial, and presentation skills. Experience in print and digital communications, including solid knowledge of facility with social media management. Demonstrated capacity for independent exploration of appropriate technologies. Leadership experience, including managing professional staff. Excellent interpersonal and relationship-building skills. Ability to work diplomatically through influence and persuasion. Ability to work successfully across organizational boundaries and collaboratively with diverse staff. Ability to manage cross-functional initiatives and effectively track and report outcomes. Demonstrated success in managing competing priorities and deadlines and ability to be flexible, adaptable, detail-oriented, and learn quickly.
Preferred Skills, Knowledge and Abilities:
Demonstrated capacity for developing creative and entrepreneurial approaches to marketing and communications. Ability to communicate with Division and University leadership on all aspects of communications. Expertise in areas of development of long-term communications plans, marketing campaigns, and/or fundraising campaigns.
Additional Information:
NYU aims to be among the greenest urban campuses in the country and carbon neutral by 2040. Learn more at nyu.edu/nyugreen.
EOE/AA/Minorities/Females/Vet/Disabled/Sexual Orientation/Gender Identity
We can recommend jobs specifically for you!

Click here to get started.