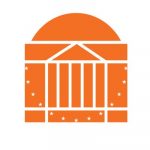 The Virginia College Advising Corps (VCAC) seeks a highly motivated and creative colleague who is driven by the mission of postsecondary access for underrepresented populations. The successful candidate will have the skills and abilities to support VCAC's advancement efforts, communications strategies, and contribute to long-term sustainability, including:
Strong written and verbal communication skills, with excellent attention to detail
Ability to manage multiple projects simultaneously with little supervision
Experience developing and differentiating communication for various audiences
High level of care for the quality of work products and deliverables
Collaborative nature and demonstrated relationship-building skills
Passion for VCAC's mission and values
Experience working in postsecondary access, K-12 or higher education, counseling, marketing, communications, or non-profit settings
Position Responsibilities:
Conduct research on granting organizations including foundations and corporations
Write grants and proposals with attention provided to both quantitative data and qualitative narrative sections
Draft and edit a variety of written materials including quarterly email newsletters, website content, and presentations
Create engaging visual content, such as infographics, videos, and images to support communications efforts
Lead the planning and execution of special events
Develop positive relationships with VCAC alumni and meaningfully engage them in the mission and current work of VCAC
Manage donor and constituent relations including individualized and intentional follow up
Build strong working relationships with college advisers to highlight their work through storytelling
Monitor trends in postsecondary access & success research and communications
Participate in organizational meetings and assist in the development of VCAC goals and strategies
Collaborate with Director of Enrollment Communications on VCAC-related messaging and deliverables
Manage social media accounts, including posting content, responding to comments and messages, and monitoring analytics
Minimum Requirements
High School Diploma required, Bachelor's preferred
At least 3 years of related experience
Physical Demands: This is primarily a sedentary job involving extensive use of desktop computers. The job does occasionally require traveling some distance to attend meetings, and programs. This position is Hybrid located in Charlottesville, VA. The anticipated start date is July 5, 2023. Anticipated Hiring Range: $45,000-$55,000 commensurate with education and experience. This is an Non-Exempt level, benefited position. For more information on the benefits at UVA, visit www.hr.virginia.edu/benefits. This position will remain open until filled. Review of applicants will begin May 23, 2023. This position will not sponsor applicants for work visas. The University will perform background checks on all new hires prior to employment.
To Apply:
Process for Internal UVA Applicants: Please apply through your Workday Home page, search "Find Jobs", and search for "R0048343"
Process for External Applicants: Please visit UVA job board at https://uva.wd1.myworkdayjobs.com/UVAJobs and search for "R0048343". Complete an application online with the following documents:
Upload all materials into the resume submission field, multiple documents can be submitted into this one field. Alternatively, merge all documents into one PDF for submission. Applications that do not contain all required documents will not receive full consideration. References will be completed via UVA's standardized process Skill Survey. A total of five references will be requested via SkillSurvey during the final phase of the interview process. For questions about the application process, please contact Jon Freeman, Recruiting Specialist, at jf2sw@virginia.edu.
For more information about UVA and the Charlottesville community please see http://www.virginia.edu/life/charlottesville and https://embarkcva.com/.
COVID Vaccination Requirement and Guidelines
Please visit the UVA COVID-19 Job Requirements and Guidelines webpage prior to applying for current information regarding vaccination requirements and guidelines for employment at UVA.
The University of Virginia, including the UVA Health System which represents the UVA Medical Center, Schools of Medicine and Nursing, UVA Physician's Group and the Claude Moore Health Sciences Library, are fundamentally committed to the diversity of our faculty and staff. We believe diversity is excellence expressing itself through every person's perspectives and lived experiences. We are equal opportunity and affirmative action employers. All qualified applicants will receive consideration for employment without regard to age, color, disability, gender identity or expression, marital status, national or ethnic origin, political affiliation, race, religion, sex (including pregnancy), sexual orientation, veteran status, and family medical or genetic information.